Tek4TV taps WebRTC for live transmission of the 50th Anniversary of President Ho Chi Minh's Testament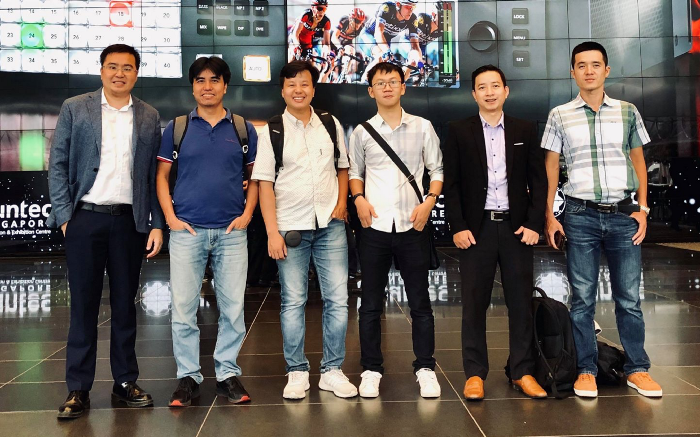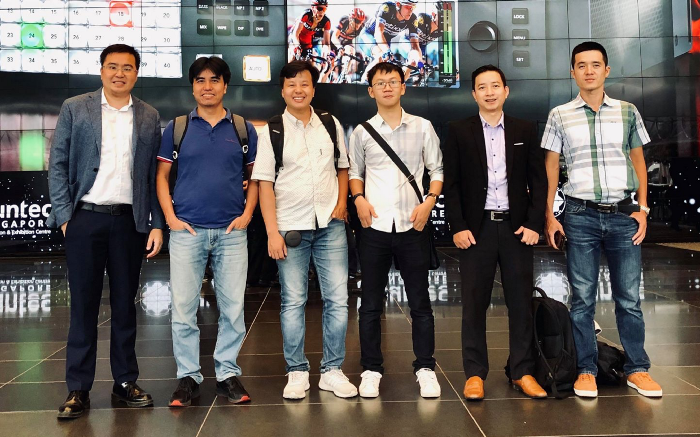 Based in Vietnam, Tek4TV offers a product portfolio that allows customers to remain competitive in a rapidly changing video landscape by identifying and addressing consumer expectations with solutions that maximize their video experience. The company, a well-respected transformation pioneer in the video industry, also provides the tools customers need to monetize their services.
We had a conversation with Mr. Truong Quoc Sanh, CTO at Tek4TV, about their recent use of Medialooks' WebRTC implementation for a major event in Vietnam and what it accomplished for them.
In August 2019, The Voice of Vietnam (VOV) and the People's Committee of Nghe An Province jointly produced "Boundless Love", a special performance commemorating the 50th anniversary of President Ho Chi Minh's Testament, a document he wrote describing his experiences as Vietnam's leader and his ideologies and policies as they pertained to the future of the Vietnamese people.
Tek4TV used Medialooks MPlatform SDK and WebRTC to accomplish multi-site video transport, and according to Mr. Truong Quoc Sanh,
We were very excited to be responsible for the first deployment of WebRTC in Vietnam. We were proud to be the pioneers that brought that great technology to a show where the producers strongly prioritized safety and stability.
The scenario
The live event originated from three major cities and featured performances by more than 200 artists. Each performance was orchestrated to portray the unique personality and culture of its location. General Director Emeritus Artist Le Thuy explained:
Performances in Ho Chi Minh City were modern, showing the city's dynamism, the culture of Central Vietnam was described perfectly in Nghe An, and performances in Hanoi were elegant.
The shows included songs and plays highlighting President Ho Chi Minh's life and his teachings. VOV President Nguyen The Ky said:
President Ho Chi Minh's Testament is all he wanted for the country then, now, and the future. With all our hearts, we have tried our best to produce a live TV and radio program based on his Testament.
The challenge
Mr. Truong Quoc Sanh described the challenge:
Right from the beginning we determined that the show scenario was so complicated because we had to deal with interactive communication among three places, especially working with low-latency and high-quality video. We tried many solutions and used many modern protocols, but none worked perfectly. The protocols were not supporting synchronization between audio and video because normally audio is faster than video by about 700ms maximum. There were a lot of difficult things for us to solve.
Transmission had to be carefully coordinated. Two live feeds had to be transmitted simultaneously from Hanoi to Nghe An and Ho Chi Minh City, but only one audio signal was used to cue singers in all three places during the entire show so they knew when to sing simultaneously.
The WebRTC solution
Mr. Truong Quoc Sanh turned to Medialooks for a solution:
Medialooks had the best way to deal with the problem — a technology called WebRTC.
Working with Medialooks, Tek4TV used the WebRTC solution to both remotely produce and distribute live transmissions to all three locations: Hanoi, Nghe An and Ho Chi Minh City.
Live feeds were transmitted back to Hanoi from Nghe An and Ho Chi Minh City via an ATEM Production Studio 4K from Blackmagic Design. At Hanoi audio and video were synchronized using three delayed playlist applications set to 700ms to accommodate the different values for each.
This was the best way to obtain the results we wanted. We achieved low-latency and the highest-quality live signal ever. We were extremely excited about that.
See also