Flypack New York provides clients with ways to direct shows remotely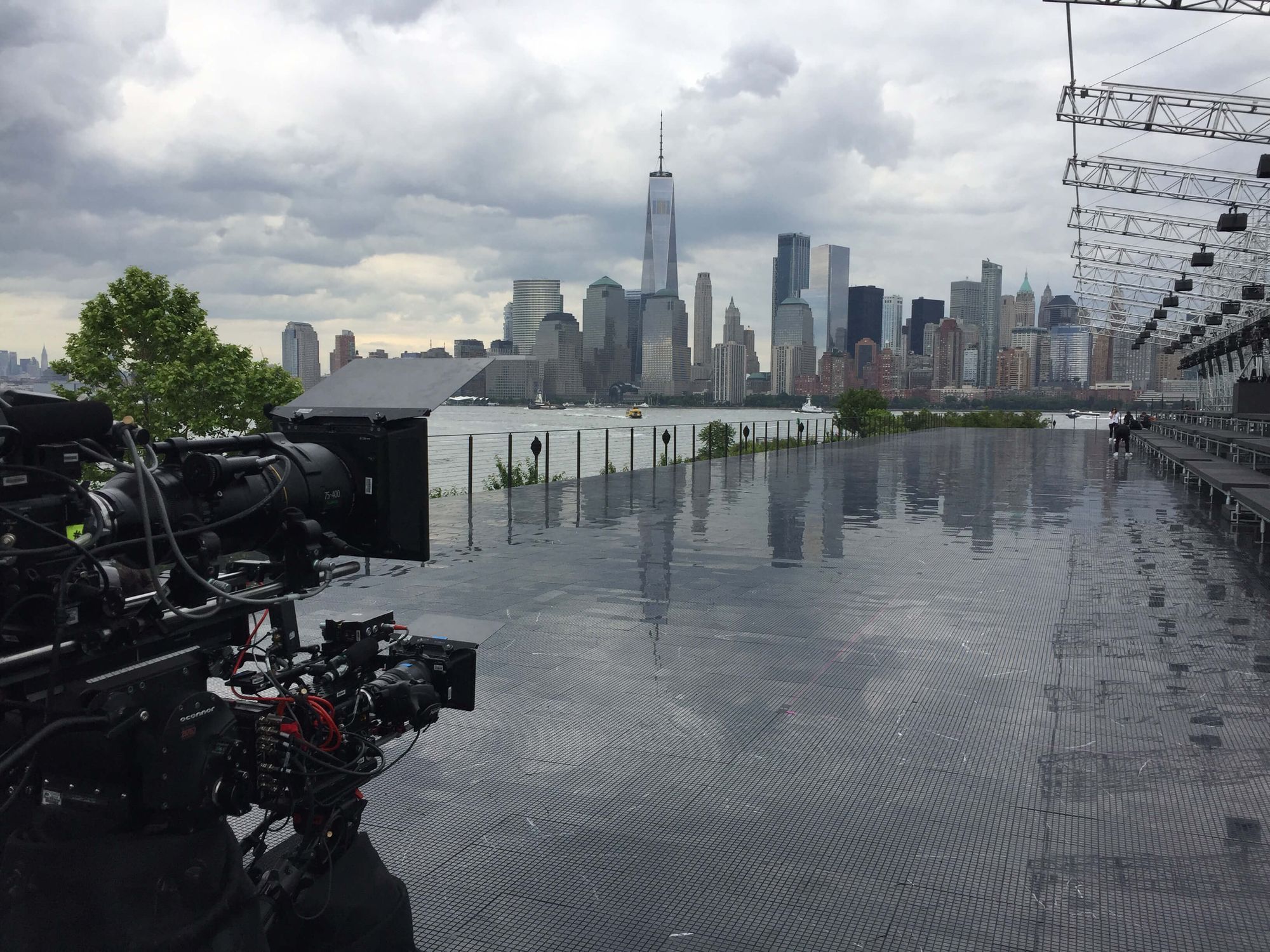 Flypack New York, based out of Long Island, is a production company with a focus on multi-camera events and live streaming. The company takes on projects of various scale and complexity, usually for professional sports and well-known brands—such as Cadillac, Ford, Microsoft and Twitter. I had a conversation with Jason Gillet, Engineer In Charge, about his recent Video Transport experience.
Our customers value that we're attentive to them and that we will go over pretty much every detail of what the production is, and we will come up with creative ideas to make their production work. So, we are pretty creative, and most of the stuff we do is not normal. I've done stuff where I've had to do a live production broadcasting out of a hot air balloon. I've done stuff broadcasting out of a golf cart.
Things have changed for Jason when traditional events were cancelled. He had to build a facility at his location and upgrade his Internet infrastructure to make sure he could produce events remotely.
We're bringing feeds in and creating the productions here and then sending them out to the web versus setting up cameras and doing the whole control room on location. And we've come up with unique and creative ways to bring people in from all over the world into our productions.
This is when Jason looked at Video Transport and realized that he could use it to send real-time feeds to his clients to let them direct the show remotely. On a particular occasion, when filming Billy Porter from his house, VT was a key element in a multi-camera remote production workflow: feeds from two robotic cameras were picked by a laptop and streamed to London, where the show was cut by the client.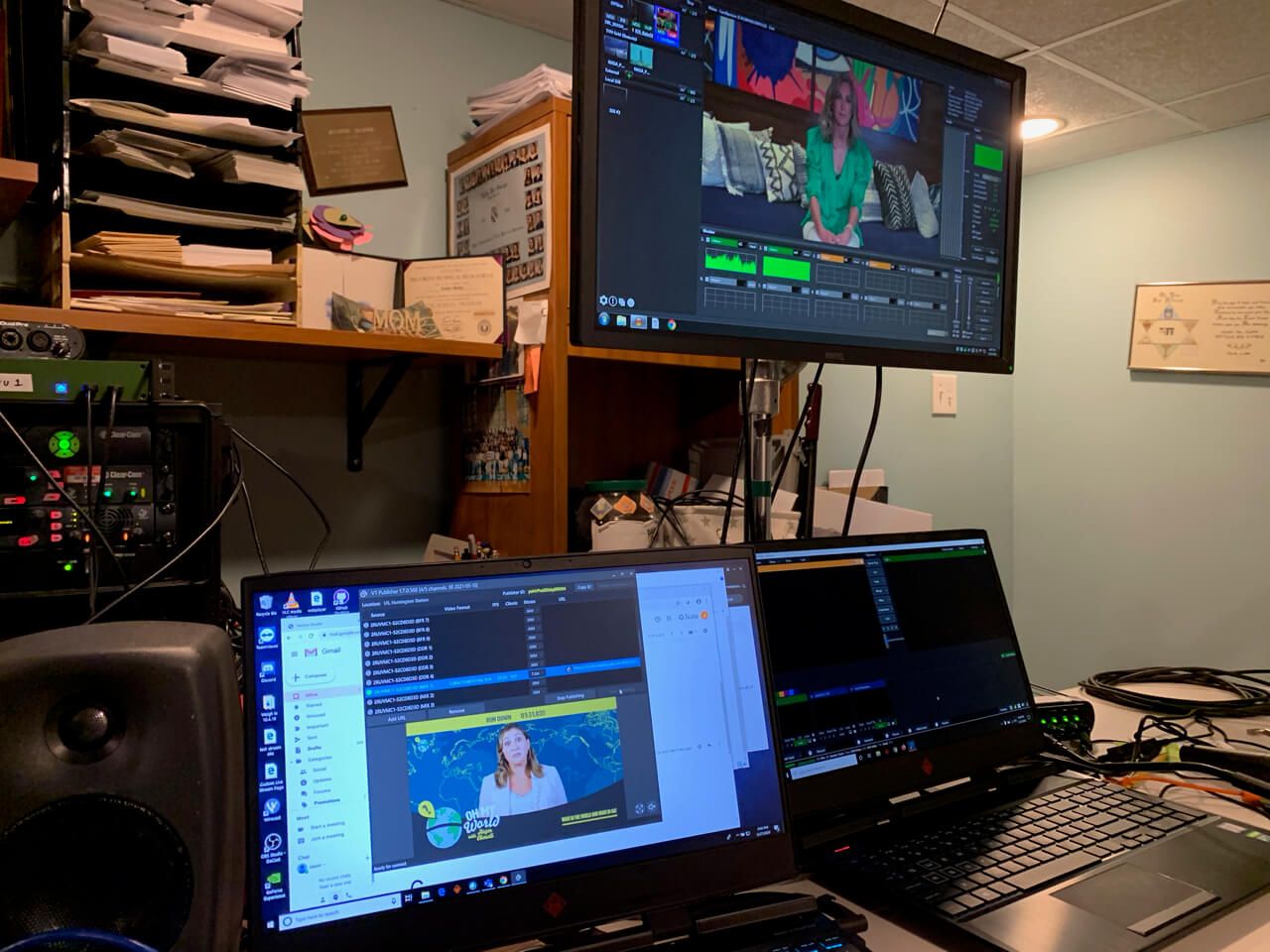 The day-to-day use, however, is taking the Multiview out of a TriCaster and using an AJA Io 4K Plus to send the feed to VT Publisher. When published, the feed is sent to clients as WebRTC links, which allows them to see the Multiview in real time and direct the show remotely. Using another link, they also receive the program feed in the browser.
VT functions as a streaming server. But the benefit is it's real time, it's as close to real time as I can get… And it's been phenomenal.
NewTek's VMC1 is usually used as the main production switcher. Flypack also owns a number of other models, including TriCaster Mini (which was tremendously helpful on the air balloon job) and is, obviously, a big user of NDI®.
I like it, and I've been using it for a long time. I'm a certified op. I like it because to me, it's like a real switcher. And you can do a one-man band with it versus with other solutions you need to have all the different operators for other products, and right now, the way that the world is going, you can't have all those people. You have to consolidate.
Jason found Video Transport easy to use and loved the video quality produced by Nvidia-powered GPU encoders.
VT has allowed us to work remotely, to be honest… I think without it, we wouldn't be doing as much work as we are. It really helped enable us to do things we wouldn't be doing otherwise… especially out of my basement.
Other potential use cases have emerged already: there are projects where VT can be used as a solution for secure low-latency distribution to a limited audience.
I don't really want to stream it anywhere to a content delivery network. And I can essentially use this as my content delivery network. So it basically would send our program directly to their screen and they can get clean video.
See also