Video SDK: video switching and contribution for PlayOn!, USA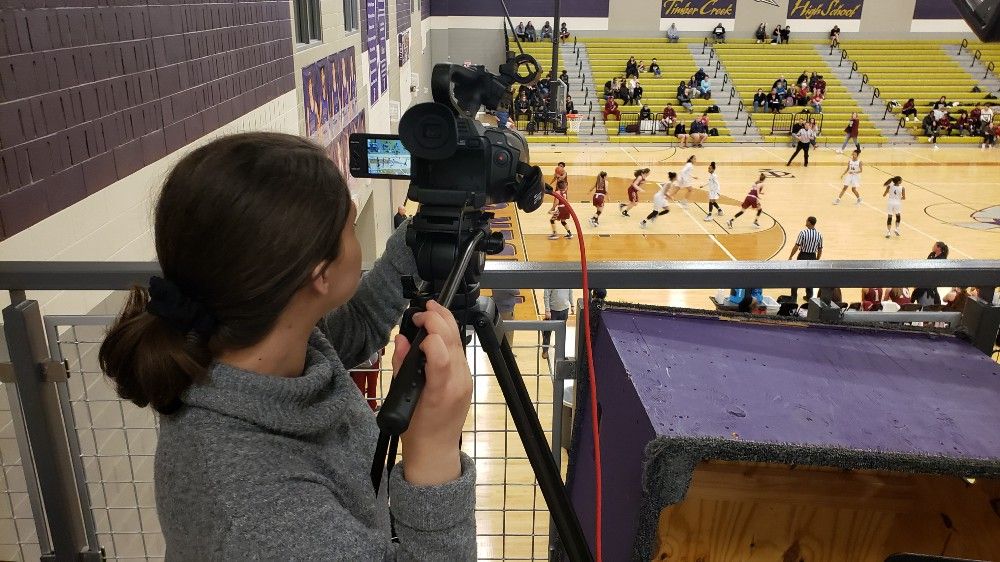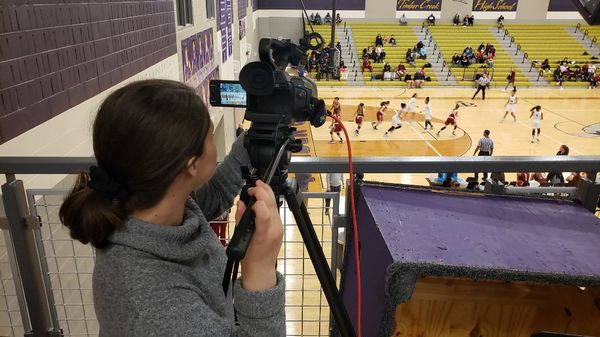 PlayOn! Sports streams high school sports, both live and on-demand. It is the largest provider of its kind in North America, and live streams more events than any company in the world. During the last school year PlayOn! Sports, in partnership with the National Federation of State High School Associations (NFHS) and over 44 high school state associations, covered 27 different sports and activities via the NFHS Network, a website that provides access to all the events. And just to illustrate the enormity of that statistic, consider this — football fans will have access to a measly 256 NFL games by the end of the season, but PlayOn! will have delivered approximately 100,000 events to its subscribers.
Watching high school sports has never been bigger and has never been easier. All NFHS Network events are available online via applications for iOS, Android and Apple TV. PlayOn! Sports is currently working with about 2,000 schools, but with 20,000+ high schools in North America, the growth potential is astounding.
We recently had the opportunity to talk to Stephen Dyer, CTO of PlayOn! Sports, and asked him about the company's future and the role Medialooks technology is playing in its growth initiative.
We see ourselves as the Netflix of high school sports. Our mission is to give the athletes a readily available platform to showcase their talents and also to bring high school sports to the consumer, anytime and anywhere.
PlayOn! and its partner, the NFHS Network, bring high school sports and activities to students and alumni, as well as the athlete's friends and families who subscribe to the service on a yearly or monthly basis. The NFHS Network is a consumer-facing web site, that provides content management, subscription, billing, etc. On the back end, PlayOn! develops the tools that enable schools to broadcast the games onto the site via a simple Windows-based application named Producer, which is powered by a Medialooks SDK.
We looked at all the different SDKs and found that Medialooks offered the most robust platform and it was easy to integrate and enhance as we grew. It served as the building block for what became Producer.
PlayOn! Sports developed Producer from scratch with key requirements being easy installation and integration, scalability to address growth, the ability to add features and technology as it evolved, and an attractive cost-factor since the company's business model included no charge to schools for the application. It also had to be extremely reliable since subscriptions correlate directly to happy viewers resulting in revenue.
ESPN can roll into an event with 10 trucks full of equipment and dozens of personnel to operate it, but we're dealing with schools and students so it has to be simple, streamlined, but still capable of delivering a high-quality product. In most cases, one student has to function as director, camera operator and commentator. We wanted to develop a tool that incorporated a richness of features so even schools with limited resources could create a high-quality product. And that's where Medialooks comes in. The Medialooks SDK is the engine that drives Producer for us. It gives us the ability to interface with the devices that feed the live stream into Producer, achieve the graphic overlays we need for a professional look, and add B-roll and commercial inserts when needed.
Producer functions as a switcher, allowing operators to insert graphic overlays and switch to pre-recorded content such as commercials. Its primary job, however, is to deliver the contribution feed to the NFHS website, from where it is distributed to thousands of viewers. The tool's simplicity makes it easy to operate, requires minimal training, and is given to schools free of charge to encourage and enable them to produce professional-looking single-camera or multi-camera broadcasts.
The original graphics were a single sport strip and now we can change the look by bringing in a baseball diamond, for example, that shows the runners, or sets for volleyball, football or soccer with the teams' colors and logos. This increases fan engagement and makes it easier for the school to attract advertisers, like the local car dealer.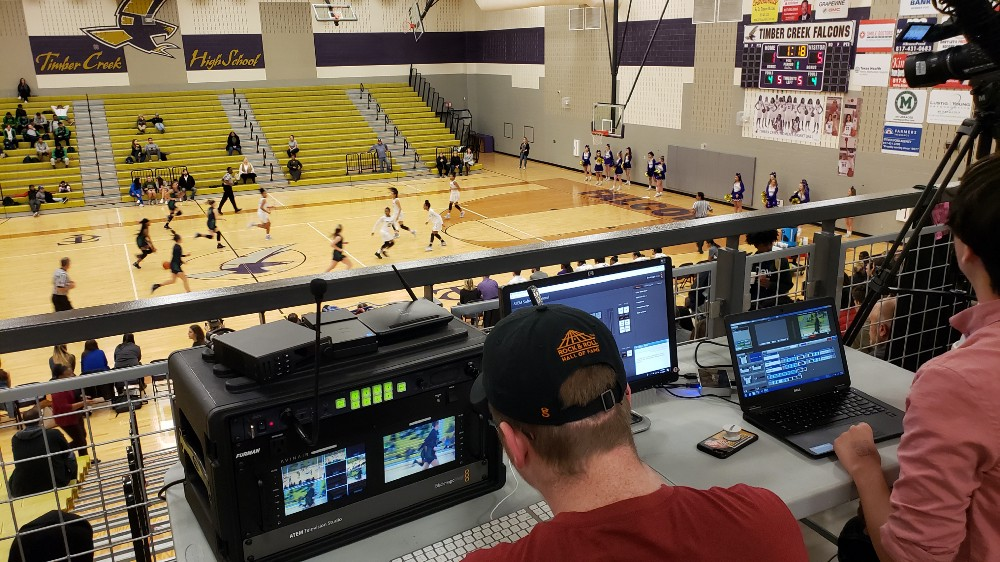 According to Dyer, the Medialooks SDK is a quick-start toolkit when video broadcast products need to be built fast. For him and his team it saved time by furnishing the core functionality needed, allowing them to focus on delivering value to the schools rather than worry about the video process and function.
My advice is to jump in and build a viable product quickly. When the product is rich enough and you want to add more functionality, tap the underlying features to build it your way and it will grow with you.
Having quickly built the initial version, PlayOn! continued to build on top of it, making use of the advanced features available with the SDK.
We're completely happy with the SDK; it does everything we need it to. Of all its benefits, support is critical for us, but it's equally important that the SDK gives us the ability to incorporate technologies and features as they emerge. NDI® is a great example; although very few schools have yet to adopt it, we still needed to support it. With the SDK we didn't have to rebuild the entire application to be able to offer it.
And Dyer added one more benefit to the list:
Becoming familiar with the entire process through an application as easy to learn and operate as Producer is a fantastic entry-level opportunity to develop skills that could lead to a career in broadcasting later. And it wouldn't be such a positive experience without the Medialooks SDK! In our own way we're preparing the next generation of broadcasters and contributing to the future of television.
See also