Xdevel adds video playout to radio automation with the Video SDK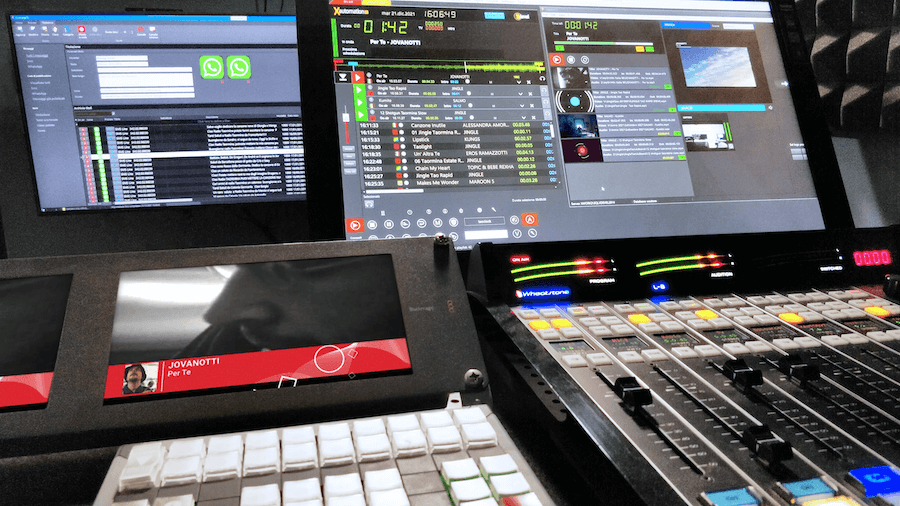 Founded in 2001 and based in Sicily, Italy, Xdevel is an automation solutions provider that targets audio and video content creators. Having started with radio stations, the company later expanded its product line with video products and now caters also to small and medium TV stations. A core business of Xdevel is also StreamSolution – a platform that provides turnkey streaming services.
I think that there is no more distinction between radio and TV. Now you are a content creator. Either audio or video – it doesn't make any difference.
We spoke to Maurizio Gugliotta about how the Medialooks Video SDK has helped the company to rapidly transform its product line.
What do customers value in your products?
Our products are built on top of our customers' requests. Customers to us are a core asset. Every customer receives our full attention, because, if our software doesn't work as he is expecting, the customer is telling us something that we need to properly understand. I think it would be fair to say that our customers value our responsiveness to their needs.
At what point did you start using the Medialooks SDK?
Our products were initially made for radio stations. At some point we learned that our radio customers wanted to also engage with their audience by means of video – primarily in the form of streaming. We started looking for a solution that could simultaneously play audio and video content. Our main goal was to let the user continue using the automation software as he normally would, so we simply added a video playout system that was integrated within the radio automation workflow.
The difficulty was to play as smoothly with video as we normally did with audio. Medialooks helped us a lot with this, because Medialooks has great features that allow us to simplify many questions regarding video. For instance, we were looking for a solution that was independent from the video device used by the customer (Blackmagic, AJA and so on). If there is a layer, which is independent from the device, it helps a lot with the software development, because it becomes easier to maintain.
What challenges did the Video SDK help you with?
It solved a lot of issues with video devices, as well as helped us introduce graphics, logo generation and animations. I can say that Medialooks allows – in an easy way – to solve many complications that, with other SDKs we've tried in the past, was absolutely out of the question.
We use Delphi, which is a rapid application development platform. When I say "rapid", the customer has the idea, and the customer expects from me a solution tomorrow. If Medialooks, in this case, helps me deliver solutions quicker, it is the product that brings value to us and to the customer.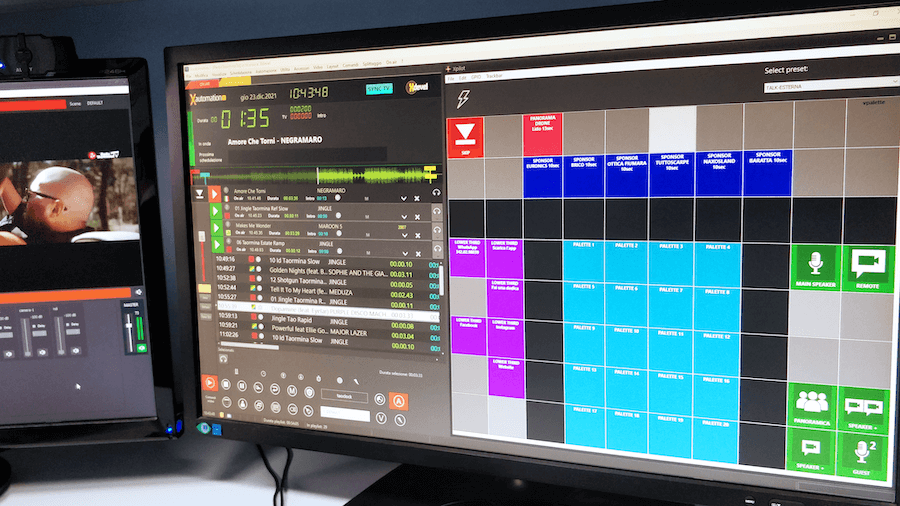 How was the learning curve with the SDK?
The curve for integrating Medialooks is very flat. Documentation is good, and the SDK is easy to use. We started looking into Medialooks in around 2008. I was impressed because it was easier to play some files. At that time we were mostly focused on radio stations, but when the video need came up, we quickly integrated the Medialooks SDK. Above all, because Medialooks supports Delphi, which I think is cutting edge technology.
What have you achieved by using the SDK?
In addition to radio stations, we now also target small and medium TV stations. The Video SDK has given us access to a new market.
The software we've developed for radio automation already solves many questions of a typical broadcaster, which are often common for radio and television. I'll give you an example. We have a software application called Xmanager. This application allows customers to schedule commercials. We created Xmanager for radio stations, but after introducing Medialooks, we updated Xmanager, and today it can schedule audio spots, video spots, overlays, custom video messages, and RSS.
What feature of the product did you like best?
The CG is very good, we don't use any third-party CG provider. We implemented everything with Medialooks – this way we work with just one technology provider for our customer. And this is a particular thing we like about your product – the fact that there are a lot of features and capabilities in the SDK.
How would you describe our product if you were explaining it to a friend?
I would say that Medialooks is a product that allows you to save a lot of effort. In a few months, a skilled developer can build a product for television. Provided that he has strong experience in the area, I think that such a product can be really unbeatable. I think that it is of great value for a software development team who would like to create TV applications.
What are the biggest challenges for your company in the future?
I think that the next challenge lies in the area of allowing broadcasters to reach their audience regardless of the device. And Medialooks for us is part of this future strategy, so we are investing in Medialooks.
See also