Medialooks adds support for I/O manufacturer Magewell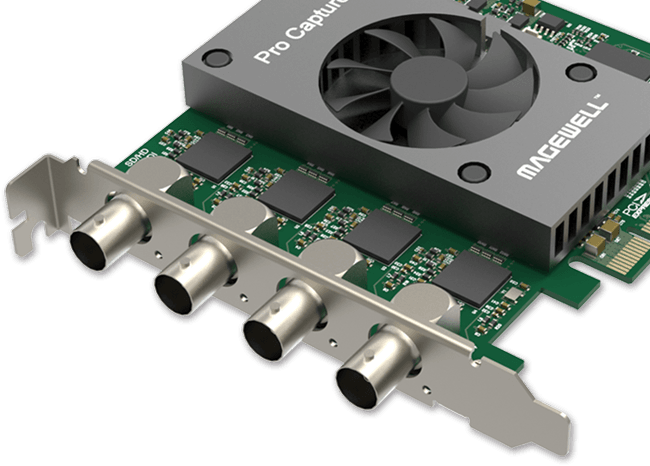 Broadcast Asia 2016, Singapore — May 31, 2016 — Medialooks today announced official support for Chinese I/O manufacturer Magewell.
Since being founded in 2011, Magewell has released a series of PCIe capture cards, including SDI, HDMI and DVI models, several USB capture boxes and capture dongles. Magewell supports Windows, Linux and Mac OS and provides a powerful SDK with support for low latency, timecode, multi-device synchronisation and up to 34 color spaces.
"Magewell's SDK has allowed us to implement the low-latency integration within just a couple of days," — says Andrey Okunev, Medialooks CEO. "We were also impressed by the overall quality of the boards and the fact that there are cards with rare configurations such as 4 HDMI inputs."
"What impressed us is the great compatibility of Medialooks' SDKs, — says James Liu, VP of Magewell. "All our products can run perfectly well with it. In addition, the SDK is very stable and provides essential features, such as encoding and decoding. The SDK supports various protocols and codecs. Developing using Medialooks' SDKs is easy and convenient. We are honoured to be their partner."
Medialooks, founded in 2005, provides broadcast customers with software development kits — MPlatform and MFormats — to quickly build playout automation, virtual studio and video capture solutions. Customers include RUSHWORKS, Multicam Systems, PlayBox Technology, Arvato Systems, Masterplay, Etere, Axel Technology, Xeus Media, HARDATA and Wolftech Broadcast Solutions.