AV Stumpfl takes control of codecs with a Medialooks SDK

This Austrian company manufactures high-performance mobile and installation projection screens and builds some of the world's most powerful multi-display and show control systems. MFormats SDK in the heart of its playout and video capture software.
The big pictures
AV Stumpfl was founded out of a passion for the large projected image. Today, the company's digital division caters to two main markets. The first is "the storytellers", which grew out of control units for slide projectors — a product that Reinhold Stumpfl developed and produced over 40 years ago. This concept is not common around the world, but very popular in the German-speaking culture: professional lecturers—such as travellers—use the Wings Platinum software to control sophisticated slideshows while presenting live.

The professional market is where AV Stumpfl explores the limits of excellence building systems for award-winning installations such as the IAA 2015 pavilion for Audi, where 17 Wings Engine Raw and 3 Wings Engine Stage media servers were used to power 700 square meters of LED displays. Because of such demanding projects, the company's products have to be extremely reliable and powerful, capable of playing 8K uncompressed TIFF files at 60 frames per second.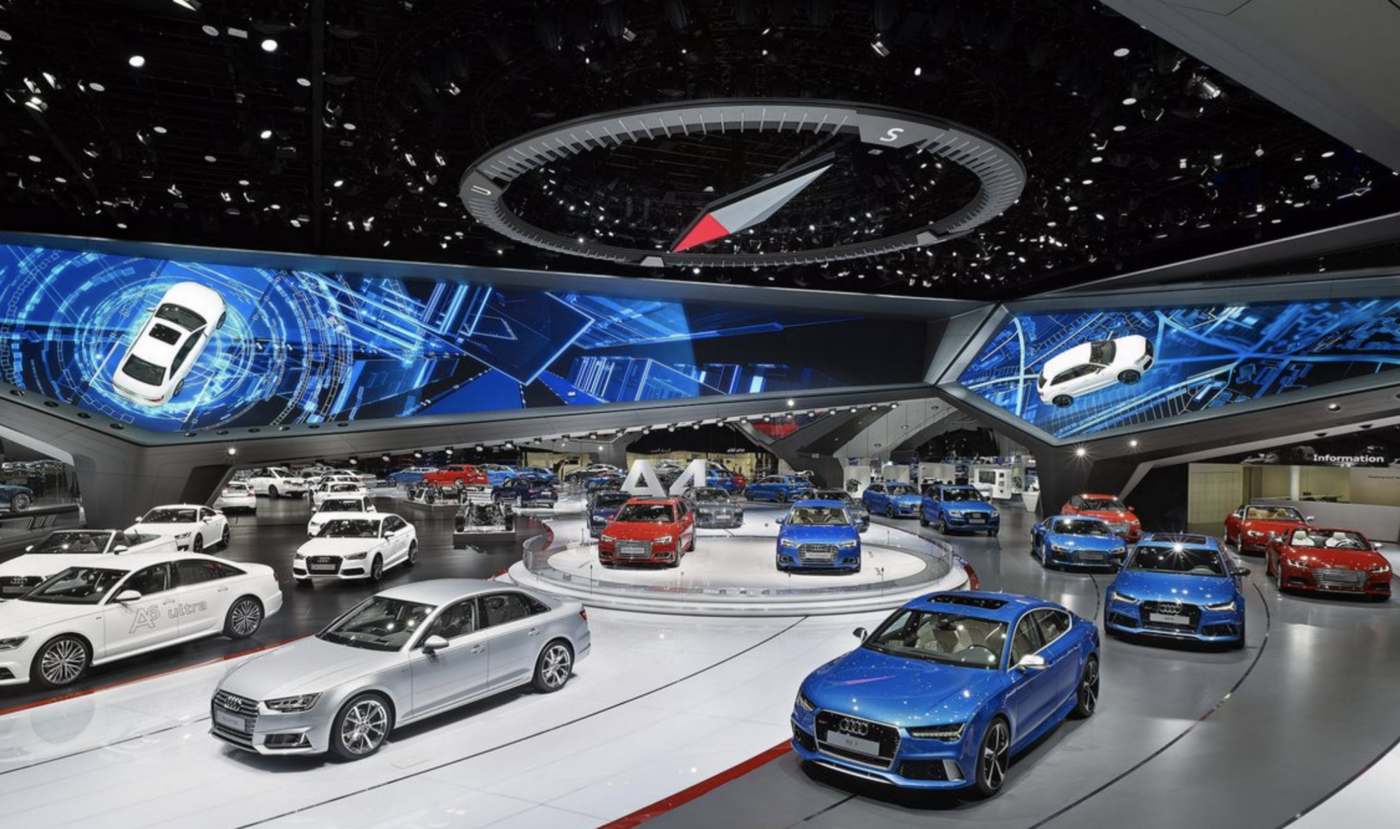 Use of MFormats SDK
I met Christoph Hilger, the creator and developer of Wings, at the ISE show in Amsterdam in 2016; a little while later he tried MFormats and next year became a licensed customer. Moving to MFormats has solved important stability issues and considerably decreased codec licensing fees.
In the beginning the company's software used DirectShow codecs, which resulted in a certain overhead because of some known issues when dealing with this technology:
This was not so straightforward because of all the different configurations of the different machines of customers and so on… and everybody had different codecs installed; sometimes it was a real mess because we had no control of the codec configurations.
Later on, the company started using codecs from MainConcept (now a subsidiary of NeuLion), which was great in the beginning, but eventually turned out to be too expensive, and Christoph and his team started looking for alternatives:
And then we began using your products and it made everything much easier. We don't need DirectShow anymore; configuration is the same on each customer PC; we have no problems with codecs configuration anymore and you don't charge thousands of dollars per codec per year.
When Christoph's team released the first version with the new video engine powered by Medialooks instead of MainConcept and DirectShow, they were nervous. Of course, everything was tested internally, but—unlike their professional market, where AV Stumpfl builds their own hardware—in the storyteller's world there are thousands of customers with very different PCs:
We didn't know what will happen, because if you release an update with some new features you don't expect big problems, but if you release a new version and the complete base engine doing video is new, you expect all kinds of trouble because you have no idea. We thought: we'll see what happens. And we were completely blown away because there were almost no problems at all; it was an upgrade or new version with the least problems we ever had.
Christoph especially likes to work with MFormats, because "everything works more or less the same"—multiple codecs are supported out of the box and the approach to working with all of them is the same. He also added:
The MFormats SDK is really very stable, we have no problems with it at all. We are very happy with it. During programming everything is really fine, and it works as expected, but especially with the customers, which is much more important, we have no problems.
See also