Virtual Post assigns Video Transport to critical remote editing jobs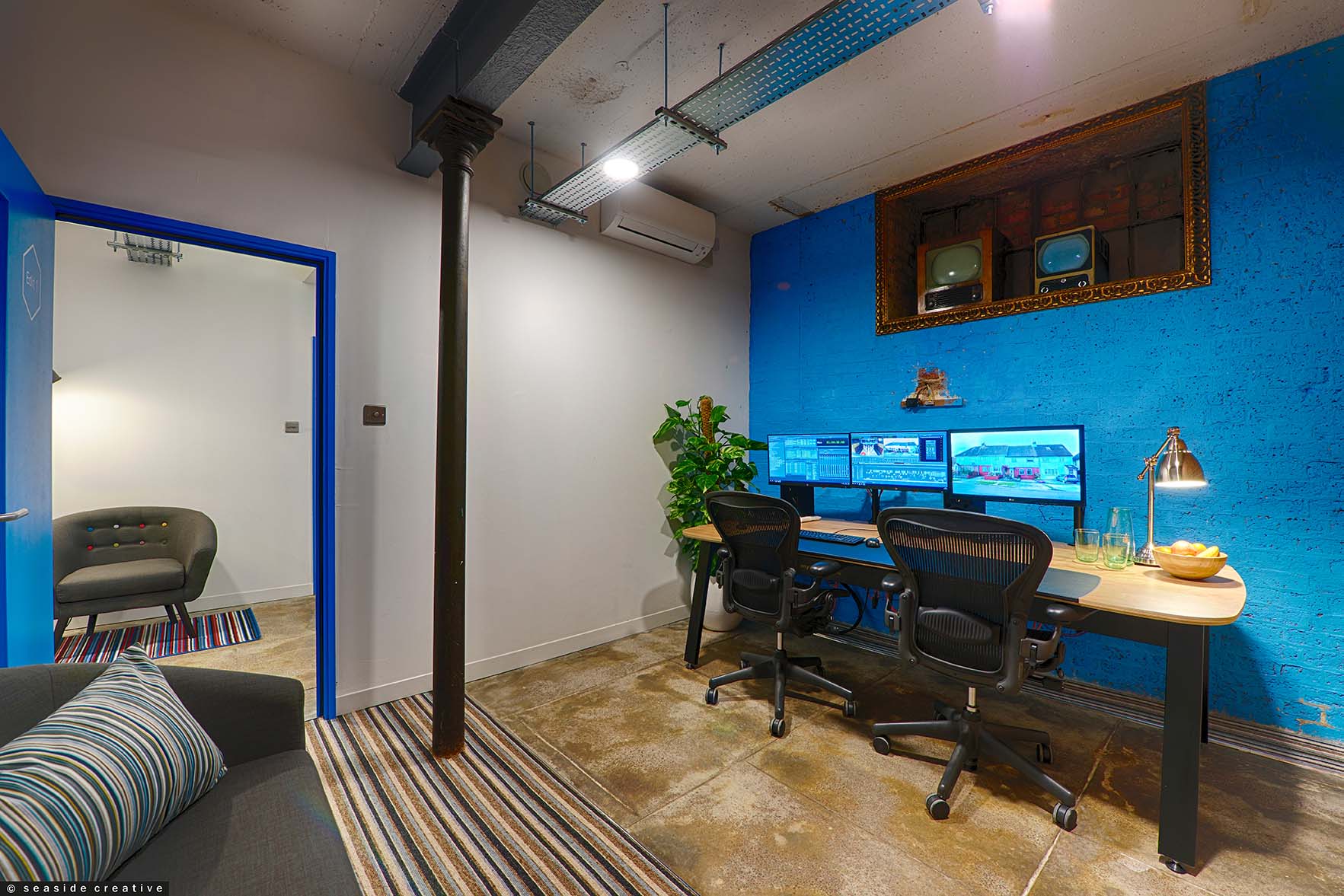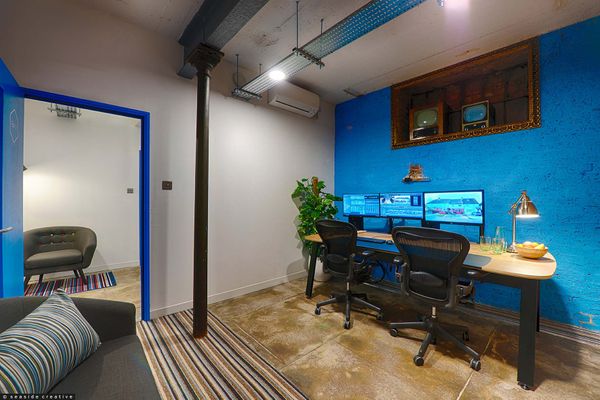 Virtual Post is a post-production company focused primarily on documentary programming for television. Founded in 2014, the organisation provides customers with flexible video editing, finishing, colour grading and audio mixing services, both remotely and at two of its state-of-the-art facilities in the UK. We've had an inspiring chat with Jon Lee, Founder and CEO – a seasoned professional with over 25 years of post-production experience.
When I set up Virtual Post, it was always with the idea to facilitate editing remotely and flexibly. While this was the vision of the business, the market had been very slow to accept or adopt remote working. Prior to the lockdowns last year, we found ourselves working as a typical facility, and people kept asking, what's virtual about Virtual Post? However, things changed rapidly as COVID kicked in. It was the opportunity to roll out the remote technologies that we had been trialling for years and find new solutions.
There are two use cases where Video Transport has proven to be instrumental for this transformation's success. One is for offline (editorial) editing – the storytelling part of the process; the other is for online editing – part of the picture finishing post-production process (colour grading, graphics, captions, end credits, etc.).
While remote editing technologies have been around for a long time, the editing experience is only half of the challenge. Providing a set of tools for the production team to collaborate with the editor is just as important.
Normally, when in an edit suite, a producer or a director works with the editor. They are both looking at the same screens, talking, collaborating… We had to find ways of making that an outstanding experience when people are working in different locations.
The hardest part was remote video playback for the editor and for other production team members – simply because it requires more bandwidth, has to be of very high quality, and needs to be shared.
That's where Medialooks comes into play – helping us share the outputs of the edit suites in real-time, with a very low-bandwidth and high-quality picture, and securely.
Jon needed the solution to work with an NDI output since it is native to most editing software. Video Transport simply turns the NDI output into a secure web stream delivered to editors and production teams remotely. The editors and other stakeholders simply use the web links to playback content in a browser on a separate screen or mobile device.
A critical issue for Virtual Post was securing the web links. To address this requirement, Medialooks VT was installed in Virtual Post's cloud. In addition to that, our team added a password protection feature to the software, as well as options to set an expiry date and overlay a watermark on top of the image.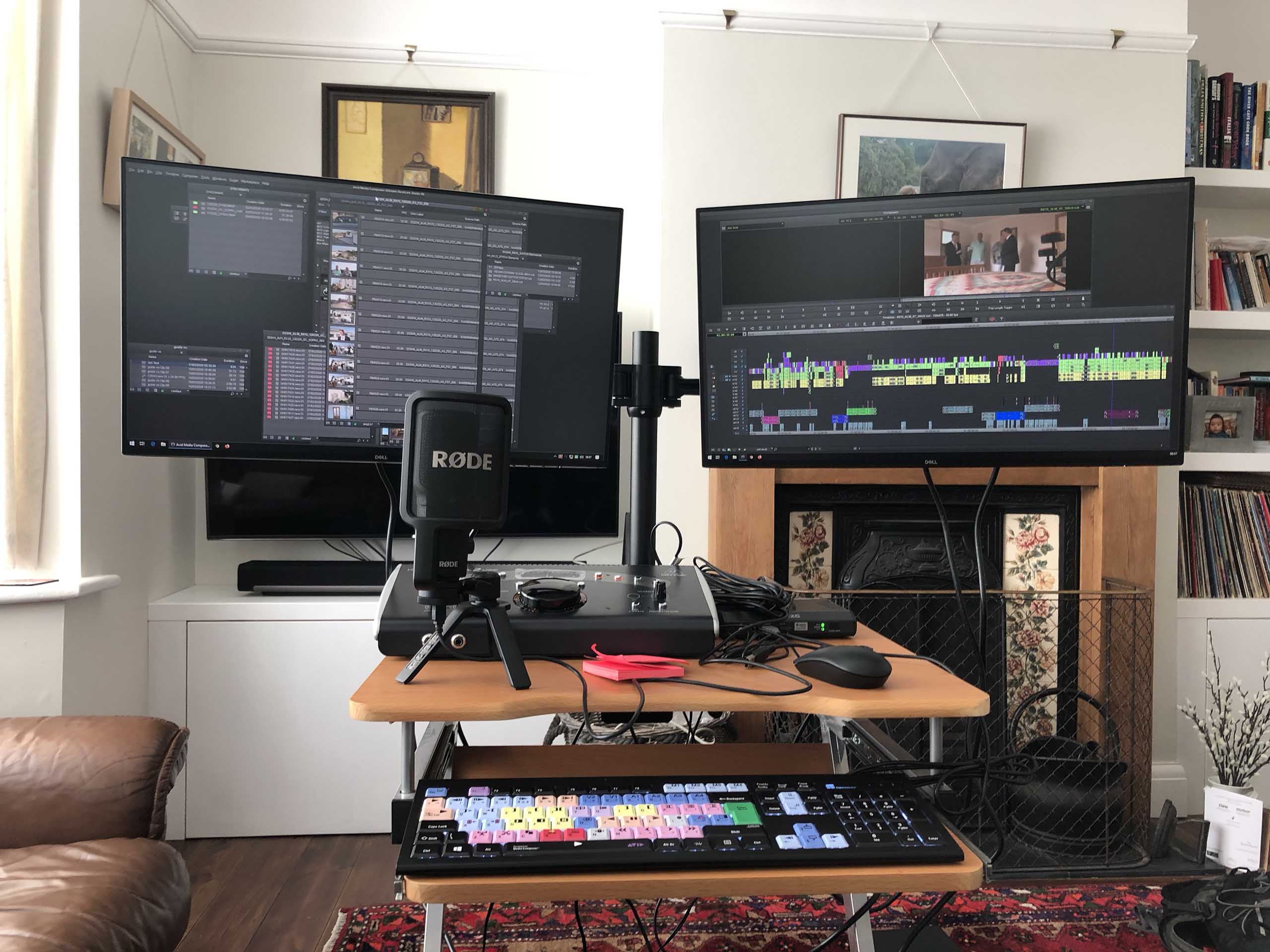 For the second use case, the NDI output from the editing software was not good enough, as it is limited to 8 bits and does not provide the quality required for colour grading. Instead, the SRT-based capability of Video Transport is used: the editing suite outputs a 10-bit 422 video feed to a Blackmagic card, which is then picked up by Medialooks VT Publisher and streamed to the editor's home, where the VT Receiver plays back the signal to a proper broadcast monitor via another DeckLink card.
With that process end-to-end, we achieved a very high-quality and accurate 422 stream, which allows our editors to remotely colour grade and online edit our shows.
The only challenge that remains is latency, which is about 300 ms – from the control surface movement to the picture change.
There's a delay, but it's manageable. It's as painless as it can be. But the experience is much better and more secure than us having to send drives to people's houses with media on them.
This workflow provides Virtual Post with the flexibility to use any software that can connect to a Blackmagic card – such as Premiere Pro or DaVinci Resolve.
I also asked Jon what he thought the preferred way of working would be once the lockdowns are over: will editors prefer to return to their edit suites in the office?
The future is going to be flexible. Of course we will always need to be able to work in facilities – in colour accurate and sound accurate environments. We also still need to collaborate face to face creatively. We just don't need to all of the time. Enabling staff, talent and production companies to work remotely provides access to a much wider geographical pool of human resource, as well as encouraging diversity and inclusivity. It also is a step in the right direction to redressing the work–life balance that is often missing in the production market.
See also