Video Transport: hybrid workflow integration for Solis Films, USA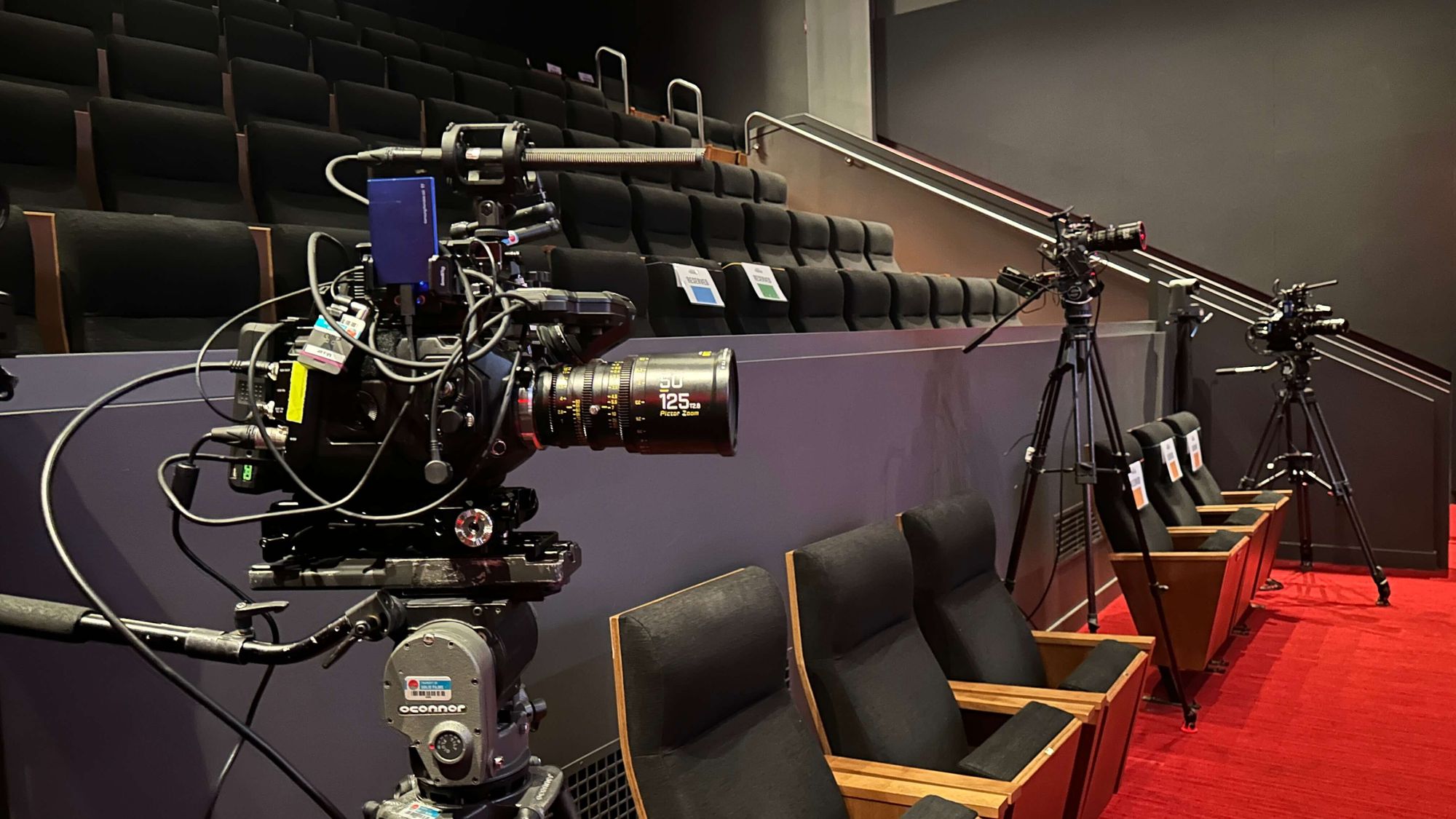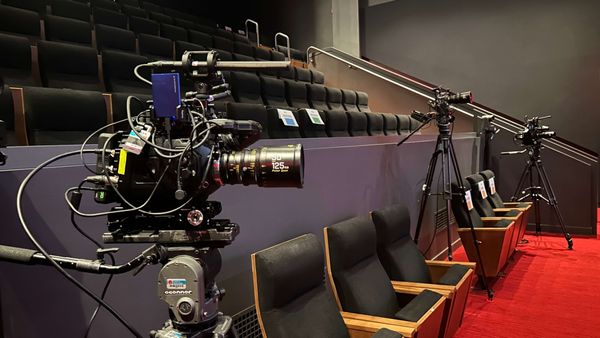 Based in Atlanta, GA, Solis Films is a video production studio that uses innovative approaches to create compelling narratives for marketing and event agencies. We spoke with Nate Glass about how Video Transport fits into the company's advanced technology stack.
We've really enjoyed using your product and have found it really helpful for us in some very specific instances.
During the pandemic Nate's team built a cloud production environment for a sports league, which later evolved into a hybrid approach with live cameras actually being on site and Video Transport used to deliver the feeds to and from the cloud.
---
What can you tell us about Solis Films?
Our company is growing pretty fast right now. We've been working with about 80 contractors over the past two years. On some productions, we work with crews of up to 400 people, but we're handling a specific job or responsibility. We have positioned ourselves as a production company that solves unique production problems: larger production companies come to us when they are looking for something that is beyond average.
When did you come up with the need for a transport solution?
We were tasked with creating a virtualized broadcast in the cloud to deliver live linear sports on network television. We have a 40 person crew who all work from home: engineers, producers, everyone just remotes into the cloud system. We were pushing up multiple cameras through Medialooks up to our AWS instance, cutting with vMix and then pushing down four different feeds (confidence monitor views, different teleprompter views) back to the ground.
What was impressive to me was the amount of latency removal compared to a lot of other things we were using. It got a bit unstable if we pushed it too close to real-time, so we would push all of our return feeds back at real-time settings because if they blink out for a second it's not the end of the world: it's where we want that latency gone. And we would send our cameras up with a little bit more latency and a little bit more reliability – with that being the largest latency hit because we were transmitting for distribution directly from AWS.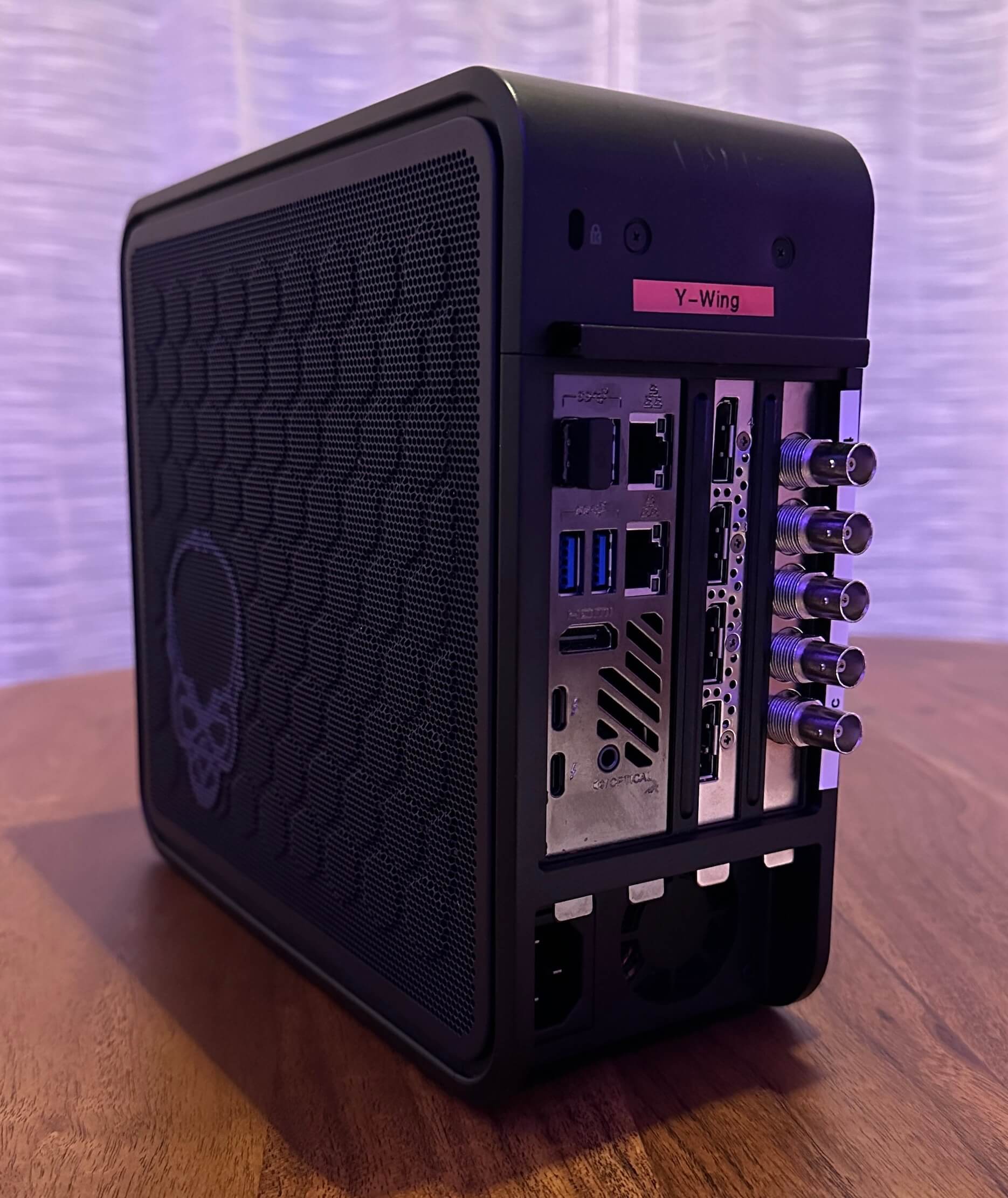 Why did you prefer Video Transport to other options?
My preference for Video Transport is to use it as our point-to-point transport instead of using plain SRT. Part of my rationale with that has been the interface. I like the way that it just works and connects. I like the domain system where everything I plug in can be received everywhere. I also feel I'm able to push the latency reliably to a spot where other solutions are not letting me do that.
Having something reliable in between the local cameras that are on the ground and my cloud environment has proven to be a really good turnkey solution for us. Video Transport has become our preferred option for anytime we're trying to get multiple sources from one place to or from our cloud environment.
Would using hardware components be more expensive than using Video Transport?
Compared to pure hardware solutions it is definitely a much more affordable option for us. The computers we use are under three grand to build and, combined with your subscription it isn't as much of an upfront payment.
Also, from my perspective, I'd rather have the ability to get into it and swap the GPU or whatever goes wrong. This builds confidence with our clients, because, like I mentioned, they are looking for custom solutions. If some web service could do it, they would plug in their Logitech BRIO and call it a day.
What is your favorite feature of our product?
I think my favorite feature is the latency control, the ability we have to adjust the latency and quickly see how that is impacting stability and do that in a centralized way as opposed to jumping around between 16 different instances. This has proved to be really helpful. Also, having the ability to choose different codecs makes VT a very straightforward system.
It has also proven to be very reliable from our perspective, and we have found support to be really good. I remember last year I had a lot of support issues, and you guys were very responsive and helped us through it. And we've used it in some of, I would say, our highest risk situations. VT has been something that we could count on in those situations.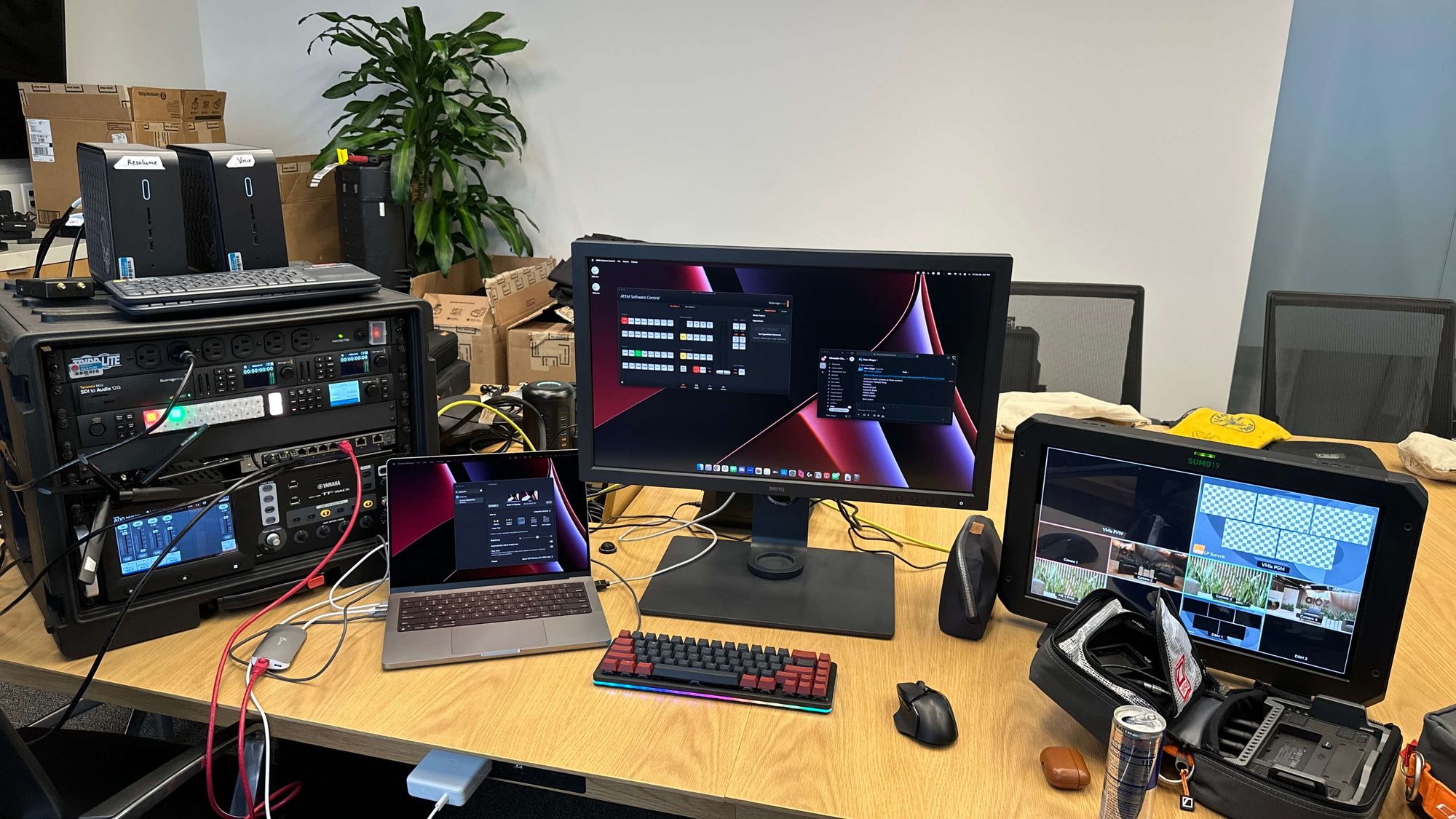 What business problems did our product solve for you?
It solved a very specific problem that we had, where we needed to get a lot of signals reliably up to and down from the cloud. There's a virtual component, but there is an in person component. We had to figure out how to tie these things together. Medialooks has become the glue that ties our on-prem workflow with our cloud environment: it's a tunnel that gets us from one to the other. And it's definitely helped us win a few jobs because of our ability to solve this problem.
How would you define our product?
For me it is a reliable point-to-point managed solution for encoding & decoding video signals over long distances. I would go further to say it has become an extension of our cloud, where it allows us to get out of our virtual production environment and extend our workflow into the real world, where a lot of our competitors are just dropping their cloud environments entirely and going to just on-prem.
Video Transport has allowed us to pitch the cloud continually, because we have a way of integrating it into the tangible world that I think a lot of people who aren't using Medialooks just don't know how to do.
See also