Video Transport helps teams create better streams on Twitch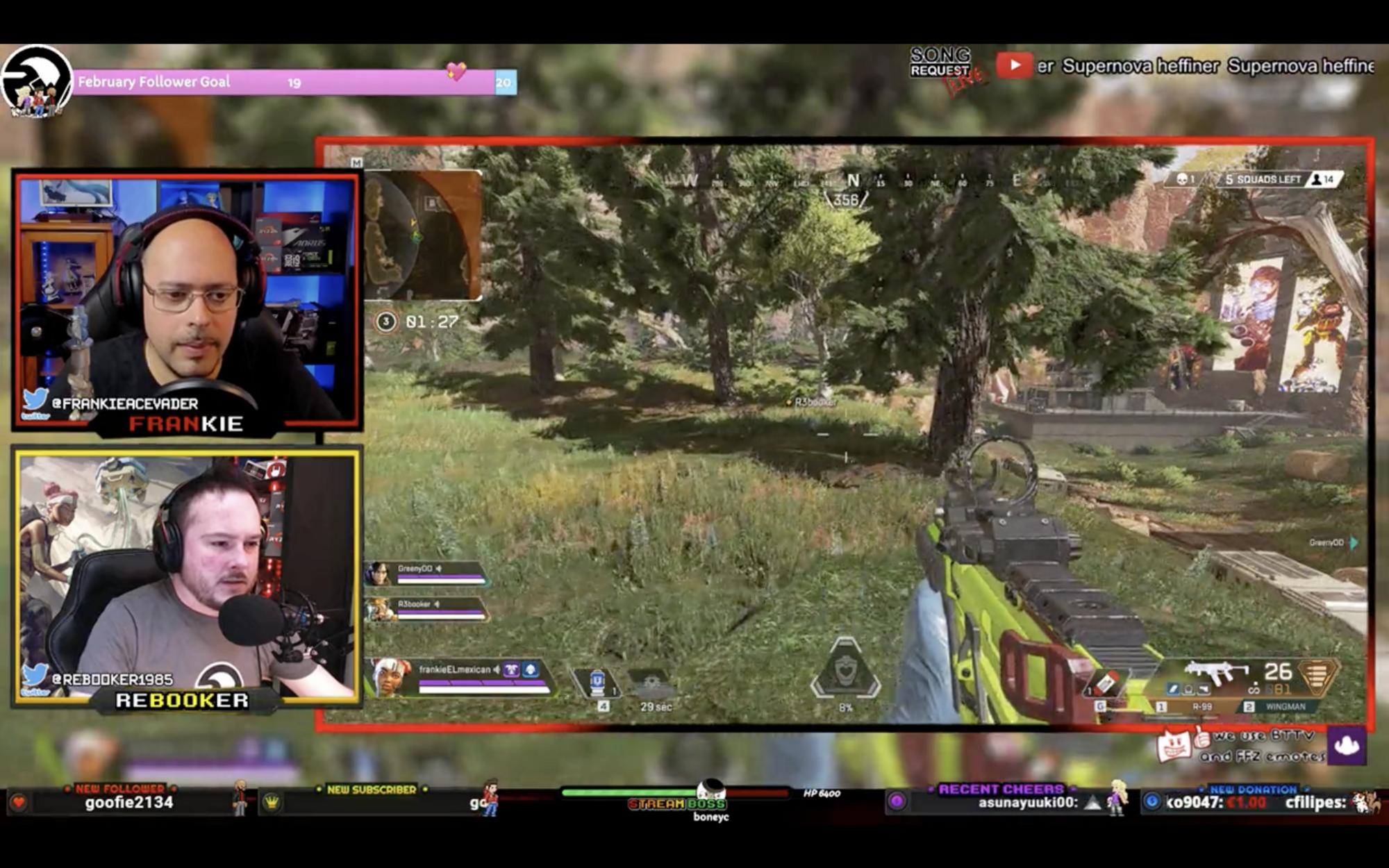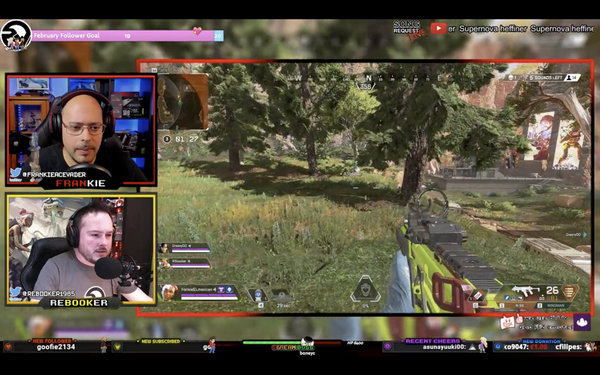 With over 3 million monthly broadcasters on Twitch alone, the video game streaming space is becoming increasingly competitive, which forces gamers to be creative and find ways to make their streams stand out. Video Transport has suddenly solved a problem we would have never imagined.
RWGTV
Frankie and Booker are longtime friends, who met on the Internet thanks to online gaming. After leading communities in different games, they wanted to build something that would last through whichever game they played. At some point they decided to try streaming on Twitch and formed Rift Watch Gaming TV.
Since the first day we started streaming, we have always tried to do it together… Our audience enjoys the way we interact with each other and how our personalities prove to be entertaining when combined, with our most popular and memorable streams being those we did together.
The only problem was… Frankie is based in Spain and Booker is in Sweden, which is around 4,000 km away. They wanted both cameras and both game feeds to be on the stream at the same time so that their audience could see what each of them was doing. Finding a way to do this took some time:
We tried many things, but the best we could do was achieve a low-quality stream with a 3 to 4 second delay, which obviously was unacceptable in the competitive games we played.
But even this way the audience liked it—so they kept looking until they found Video Transport:
We basically downloaded the free version of VT on both ends, and it was the easiest setup we ever experienced. It was a matter of clicking a few buttons, starting outputs — and it all worked first time. We weren't used to this! And the best part — we were now able to input a high-resolution, low-latency game feed from the other person! It looked like we were playing side by side, in the same house, through a local network.
Here's how the setup works today:
OBS is used to generate Booker's game feed.
The NDI® plugin is used to output the feed to Booker's network.
VT Publisher, sometimes on a separate computer, picks up this NDI feed and sends it to Frankie via the Internet.
The stream is delivered to VT Receiver with a delay of about 200 ms and published in Frankie's network as NDI.
This NDI feed is picked up by OBS on Frankie's mixing computer, where Booker's game feed is added to the scene.
Frankie encodes the final output and uplinks to Twitch.
Elgato's Stream Deck is used to switch between scenes pre-programmed in OBS: both game feeds side by side or one game feed.
A similar process is set up for Booker's web camera.
Here's how Frankie explains it in his video:
A new game for NDI
Joshua Shaw, who recently used Video Transport to produce a show on Twitch, says NDI is not just video production:
NDI was sort of envisioned as a technology that was going to be in cameras and go to switchers and like interconnectivity in a studio… and when they showed it to us at CES a few years ago, we were instantly thinking about how it could adapt to gamers at home… and it did… People are buying two PCs and they aren't buying a capture card, and they are just sending their NDI feed of their gaming PC to the streaming PC… It became a core part of the home streaming system.
If you visiting NAB Show, please stop by our place at SL5616, NDI Central. You can register to attend the show with guest code LV5383. Click here to book a meeting.
See also