Direct Take: Thrasos Media saves time by ingesting in the cloud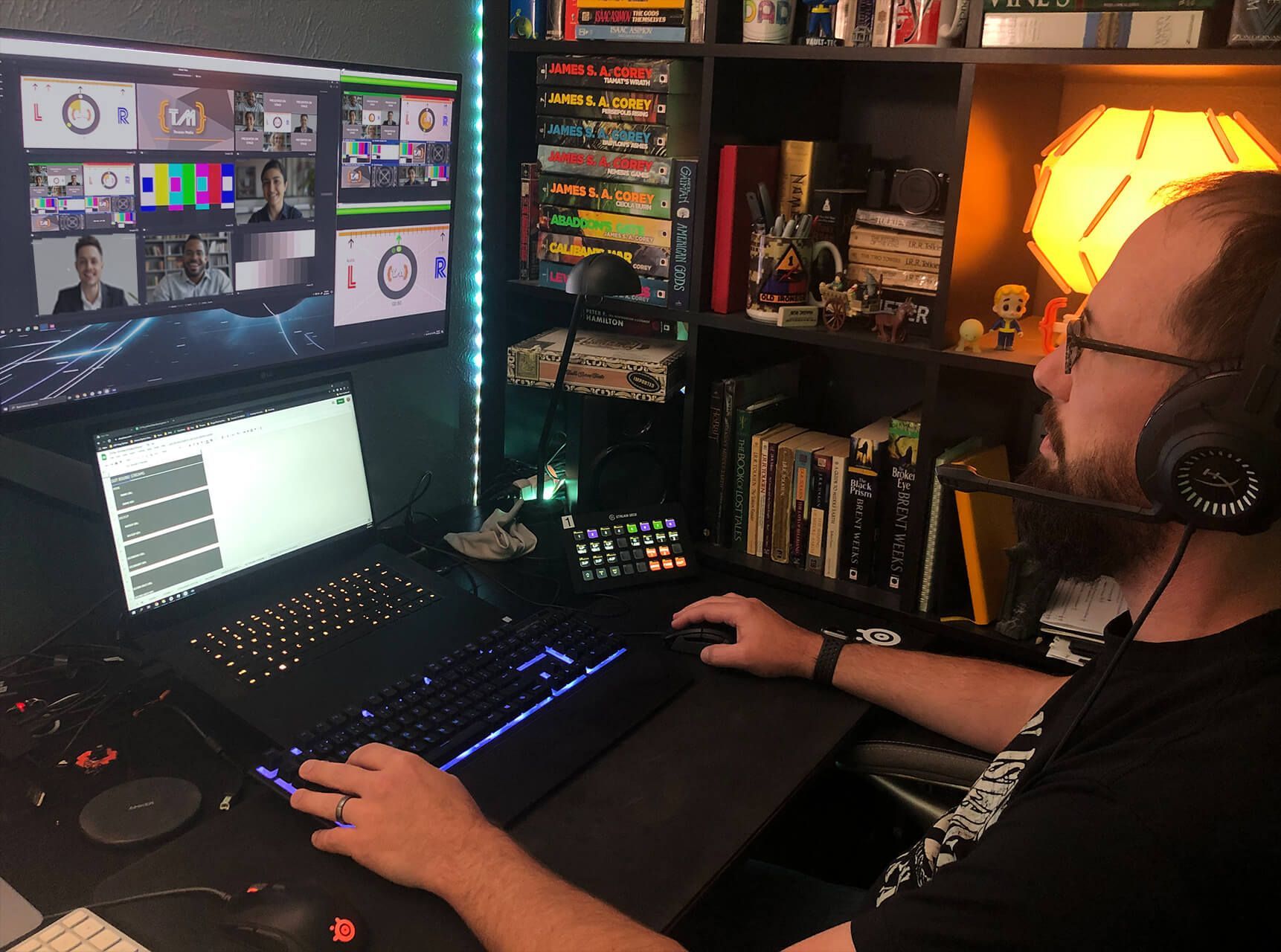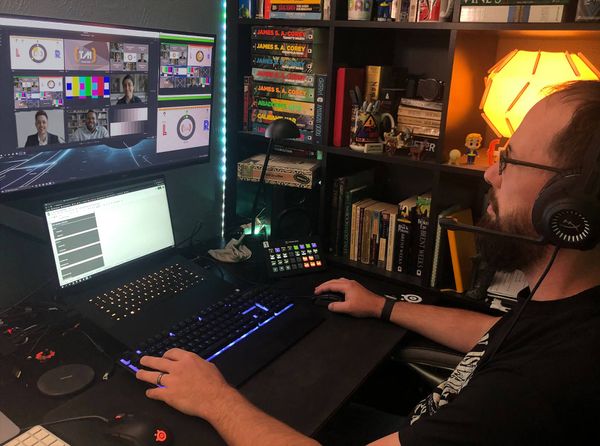 Founded in 2006, Thrasos Media is a media production company headquartered in Arlington, Texas. The company delivers nontraditional video technologies through the collaboration between media programmers, technical consultants and engineers. We had an interesting conversation with Chad Yeary about how the new Direct Take 3.0 is helping the company in their exciting projects.
What does your company do?
Originally, pre-COVID, we were a company that specialized in media servers. All we did was really crazy, weird out-of-the-box stuff with media servers. When COVID happened, we obviously were not doing any more live events. We are a company that is spread out: we have people in Las Vegas, Texas, and Colorado. We didn't have a large studio to put stuff together, so we started doing virtual events, and quickly figured out what we needed in order to really satisfy our clients. We needed to have multiple studios, and, because of this, we couldn't do it from a physical hardware standpoint. It didn't make sense for us to go out and buy a dozen computers, set it up someplace and have a single point of failure – that studio's Internet. So, we started to develop stuff in AWS, Google and Azure clouds, and came to the realization that this was going to be our key advantage. We were able to spin up to about six studios running at the same time, and we started to realize that we needed a better way to do recordings. Besides just recording stuff in vMix or in OBS, we needed something a lot more robust. That's when we turned to you guys and looked at being able to record stuff in the cloud using our existing NDI® infrastructure.
What was the first job you've used Direct Take for?
We were doing a job for a pharma company in which we had five studios going at the same time, and we needed to be able to record ProRes, and be able to deliver ProRes and MP4 proxies very quickly after the show ended.
How exactly are you using the product?
Most of the time we will be recording a proxy and a hi-res, and we take the proxy and we throw it into Google Cloud for the team to be able to grab immediately – because we can get it across AWS into Google Cloud very quickly.
What is the business value of the product to you?
It's very valuable for us, because it's the most reliable software that can run in the cloud and do all of the different things that we need.
What we were doing before was having to record it with a specialized codec and then transcode it in the cloud, which of course takes tons of time, especially if it's a two or three hour recording, and then upload that. For us, being able to provide our clients with a proxy that's available almost immediately, as well as a time-coded synced hi-res, is a priceless thing to be able to do in the cloud, especially across multiple studios.
Then there is the value when you compare it to what we would have to be doing in a terrestrial space, where we would be lining up 16 Ki Pros, it's not even comparable from a cost perspective. The price difference between the two products is night and day, and we are getting the same quality.
We're saving an entire step because we're there in the cloud, yeah. If we were doing this in a terrestrial space, especially with COVID, we would have to record the ProRes in the studio. Then we would have to take it, move it to a computer and then upload it to the internet. We're saving man-hours just from doing that.
What did you like most about the product?
If I can talk about 3.0, it is definitely more stable. And so many of the things that we wanted and needed for our team were implemented so perfectly… everything that we could have ever asked for is in there. And the company has been so great, when something went wrong or we had a question, even on weekends or nights.
The big thing that we absolutely love is being able to record in different formats. We have so many options of bringing in multiple NDI sources, and doing different format records, that are all time-coded together properly so that editing is so much nicer and easier.
Also, the timecode is a lot more stable. We have tested it with 3.0, and everything is super in sync. The ability to have a multiview, see all your sources, be able to jump around so easily, to listen, or solo those channels.
Last week I was doing nine ProRes recordings at one time, which was unbelievable. It's so awesome to have software doing that at once, all in the cloud. I'm sitting in my office in Colorado, working in a studio that's in Virginia, doing a show that's in Maryland. So, it is really, really nice.
But still, if you were to pick one single feature?
It's probably the multi-format recording. Yeah, simultaneous multi-format recording for sure.
How would you describe the product to a friend or a colleague?
It's a hard question. I mean, there's so many options that can make it super-complicated. And then, there's also so many options that make it so simple. It's a buffet line of recording. You get to choose what it is that you need for that day. And if you feel like you need a different flavor, you've got it too.
See also