Sporttotal deploys Video SDK in race monitoring systems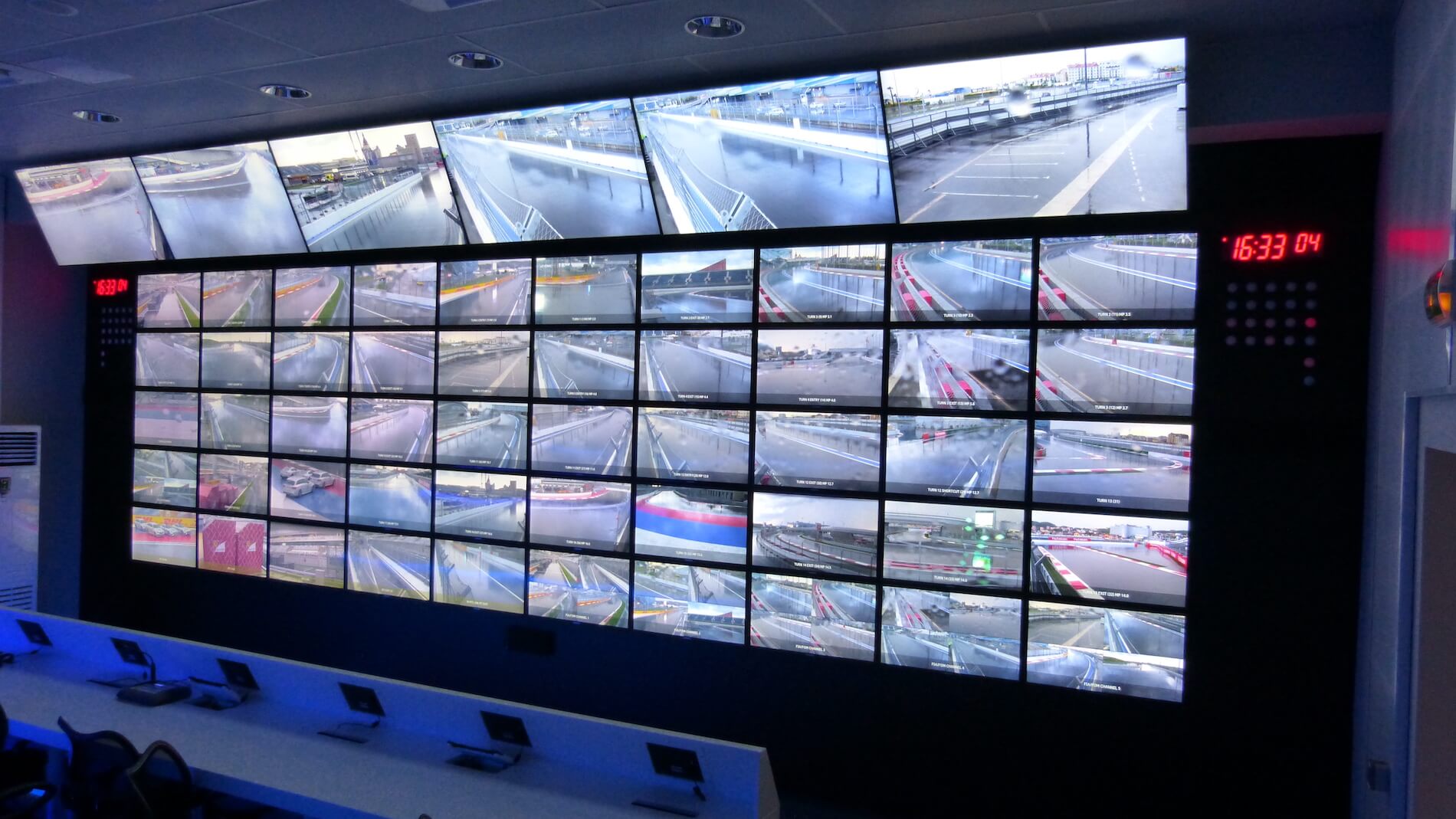 Founded in 1979, SPORTTOTAL VENUES GmbH deals with the conception, planning, manufacture, delivery and commissioning of electronic infrastructure for sports facilities and race tracks. The company is also responsible for the operation and programming of one of the largest digital signage networks in Germany. Ralph Körber, Head of Software Development, answered our questions about how a Medialooks Video SDK helped his team with its software development efforts.
What do your customers value?
I think it is the fact that we are able to meet multiple customer requirements through the various units that we provide – from video surveillance (which is where we use your SDK) to cabling, data networks, power supply, video walls, start lights, race control, timing and communication systems.
What does your software product do?
Our software is used at race tracks to monitor the tracks during a race in Full HD quality. The layout of the recording software can be configured in accordance with each event's individual requirements. This allows race organizers to provide help as quickly as possible, and in a coordinated manner, in the event of a problem on the tracks.
The system is in operation at world-class race tracks such as the Nürburgring, Kuwait Motor Town, Igora Drive Autodrome and Jeddah Corniche Circuit.
Where and how is our Video SDK used?
We use the SDK to capture, record and play out both live and recorded video within our client-server solution. An event can be as long as 24 hours – thus, reliability is extremely important. We use hardware by Blackmagic Design, and our software is written in VB.NET.
What alternatives did you consider before you started using the SDK?
We also looked at the product of the company Leadtools. We found that Leadtools had fewer functions.
What have you achieved with the SDK?
The product helped us to complete our software with the required functionalities, which made it possible for us to use it on different race tracks. The current goals have been achieved. We are now working on further goals, such as, for example, to also use IP cameras.
What was the business value of our product to you?
The business value was the fact that we've added the required functionalities in a timely fashion, thus helping us be more productive and increase our profits.
What did you like most about our product?
The SDK is a well-balanced product. It can be used well.
Have you worked with our customer support team?
Yes, we have. Support was quick and good. It helped us a lot.
How would you describe our product if you were explaining it to a friend?
The Video SDK is versatile. It has many features and the price for performance ratio is good.
See also