SMT deploys Video Transport to deliver zero latency video feeds to remote judges and scoring team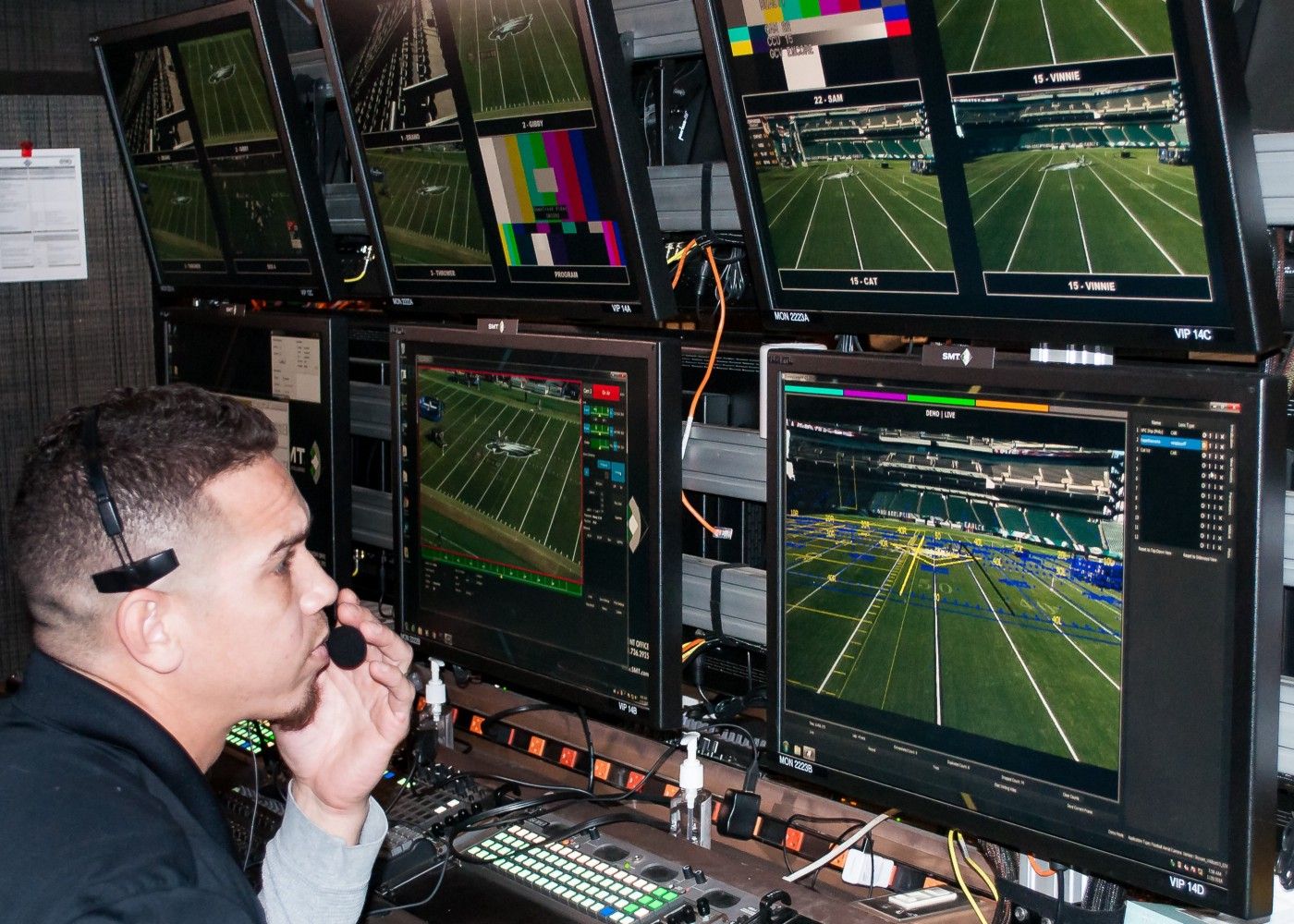 SportsMEDIA Technology is a premier solutions provider and video production partner for sports events in tennis, golf, football, motorsports, CrossFit, baseball, hockey, basketball, horse racing, cycling and esports. Having designed and developed the official timing and scoring systems for the NHL, Open Championship, NBA, Wimbledon, NASCAR, X Games, CrossFit Games and Dew Tour, SMT works hand-in-hand with clients including broadcasters, organizing bodies, teams, stadiums, arenas, sponsors and event operators to deliver end-to-end live events and broadcast technology.
All sports-specific administration, timing and scoring software is developed in-house, as well as solutions for critical graphic enhancements, real-time data tracking, augmented reality and virtual advertising.
I had a great conversation with Glyn Williams, Director of Events Technical Services at SMT, who has used Video Transport in a recent video production for the Rogue Invitational elite fitness event, which was streamed via YouTube and gained over 500,000 views.
Glyn found out about Video Transport when we first released our demo app to transport NDI® over the Internet. Having tested it out briefly at that point, he made a bookmark to come back to it later when the need came up — which happened recently with the trend for remote production activated by the COVID-19 pandemic.
Looking at the Rogue Invitational specifically, it was pretty quickly that we came to the decision that we would be able to use Video Transport to get WebRTC feeds to remote judges and scoring team.
Here's how the production was organized:
The competition took place simultaneously in 30 gyms in different locations around the world.
The main production truck in Salt Lake City received contributions from the gyms via TVU units and provided graphics for the broadcast.
A team in SMT's Jacksonville office was managing and monitoring the software and equipment used for scoring and timing, essentially generating data that was used in the graphics.
Several head judges in different locations were remotely overseeing the competition.
Medialooks Video Transport was used to provide the head judges with a real-time WebRTC feed and also to provide a zero-delay feed to the team in Jacksonville.
It gave us the ability to closely monitor the event as it happened in real time. If we didn't have VT for this event, we would have been looking at a YouTube stream, at a 30–40 second delay, and it would have made things chaotic.
Each location had a judge and a volunteer on-site providing data for the scoring software running on AWS — which was also a new experience for SMT.
It was certainly challenging. I'll be the first to say that I was happily surprised it went as well as it did. I think everybody going into it had a little bit of concern in the back of their mind that it would actually hold together and everything would go well.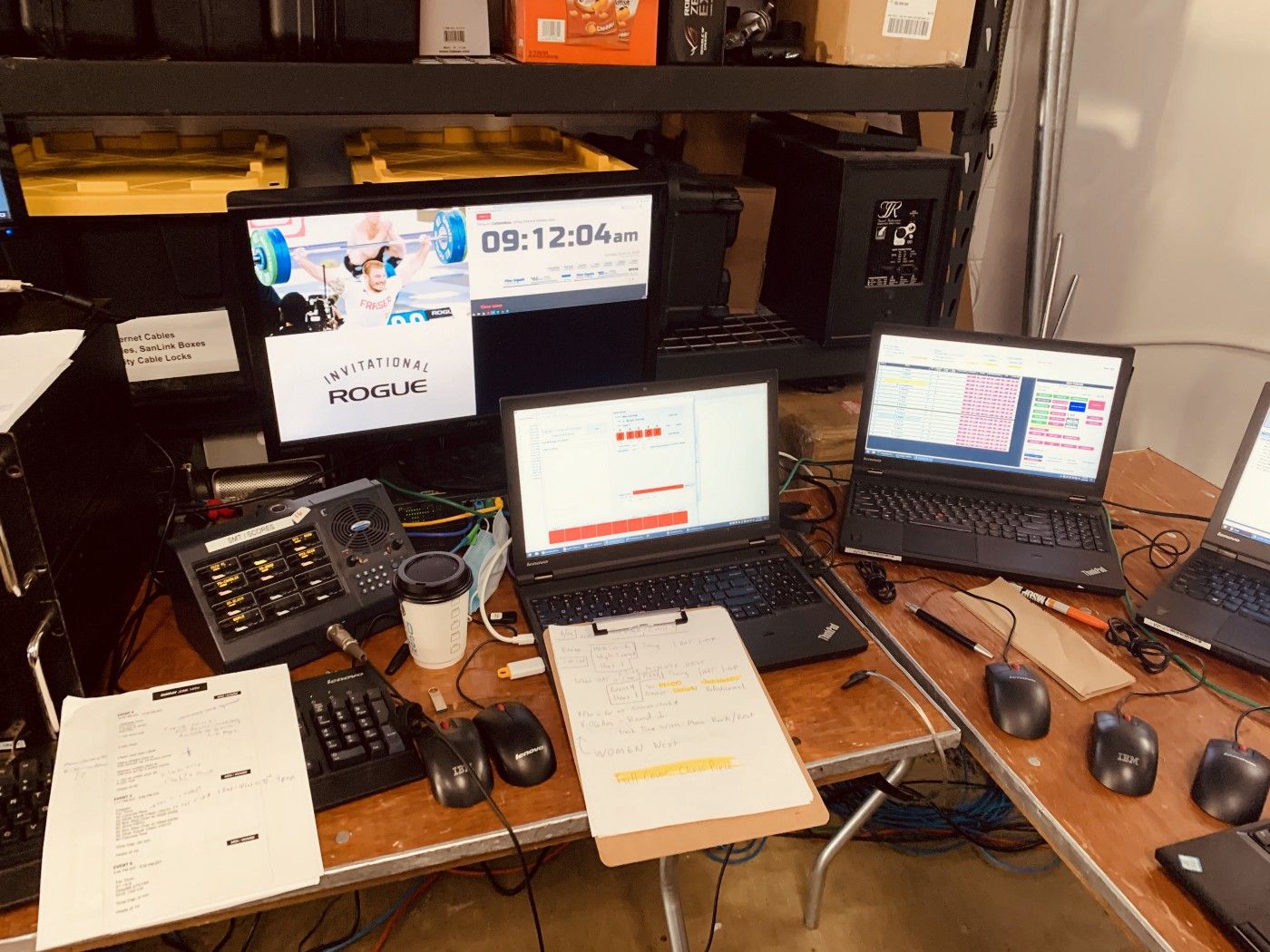 Glyn's team liked that Video Transport was easy to configure and could be deployed rapidly.
Sales and technical staff were extremely helpful, and it seems to be quite feature-packed which sets you apart from a couple of competitors that are very single-use tools.
Although Glyn is not sure whether this trend for remote production will continue long-term, at least in sports, he thinks that experience gained in the past months has certainly opened the doors for new ways of producing a good product. It is likely that more distributed events will be happening and production teams will continue to operate in this mode, at least for the foreseeable future, due to remaining restrictions and health reasons.
It may not even be up to SMT to dictate that but there will be some clients that will be requiring certain production workflows to happen in a work-from-home manner. But I do think that now that broadcasters and clients have seen that it can work this way and still put out a good product, they will look at it as a potential cost benefit as well.
See also