Point-to-point streaming tool is now portable and supports alpha channel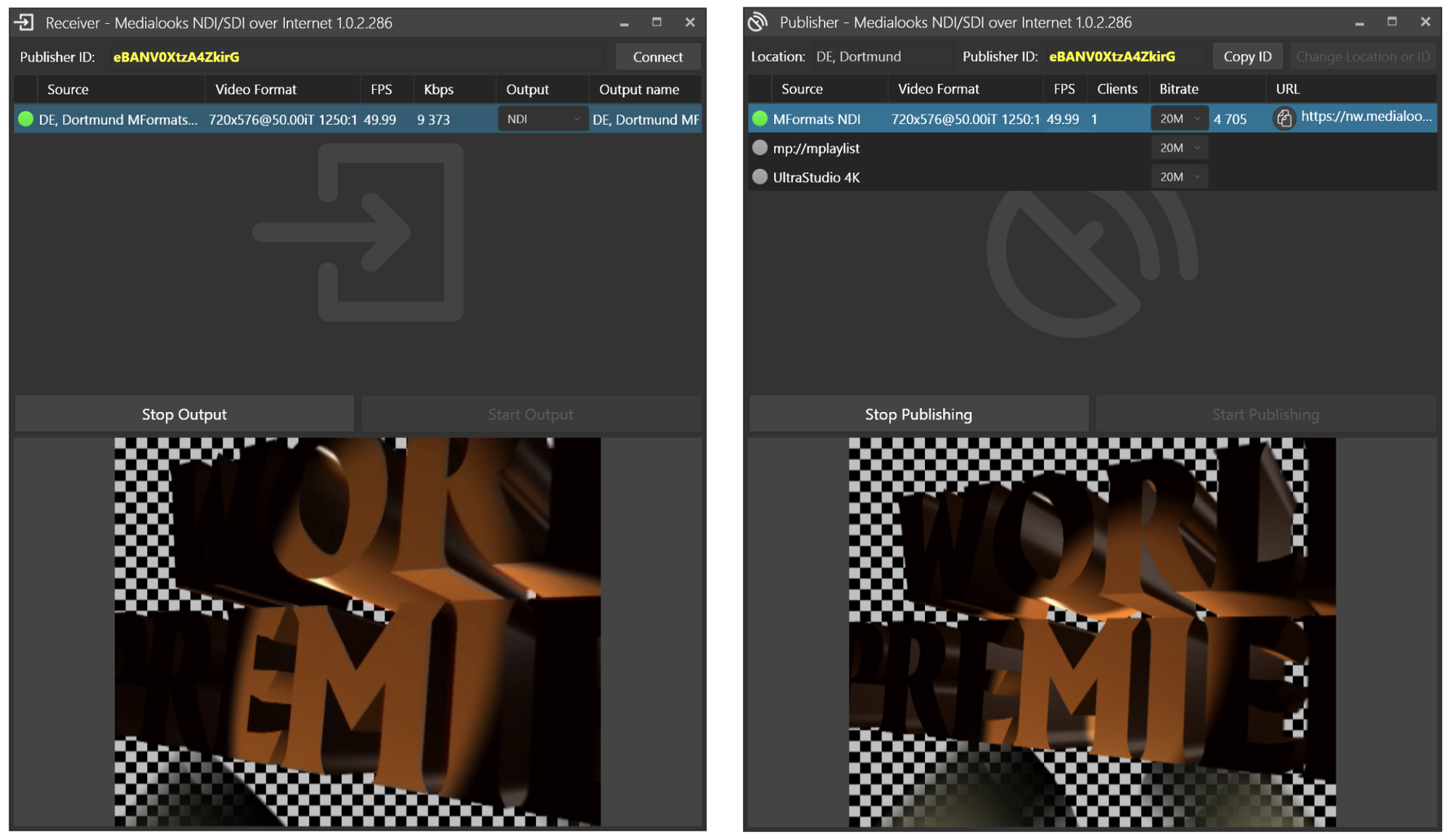 We have uploaded a new version of our point-to-point streaming app. In fact, we've released multiple new versions (around 15 to be exact) — here's what we've been working on.
For starters, the software is now portable. It is distributed via a ZIP archive and does not have an installer: just unpack and run the executables. You can carry it with you on a flash stick and fire it up at any location that has a PC. If you want to completely remove it from the system, you only need to delete the files.
Since reliability is key to a live production scenario, we've invested time into two areas:
Automatic reconnect. If connection between Publisher and Receiver is lost, or if there's an issue with the original stream, transfer will be restored automatically once possible.
Overall stability. Among other things, the transmission and receiving processes are now separate — each stream is handled by it's own process in the system.
Responding to your feedback, we've added a few small features to improve the user experience:
The applications now have distinct different icons, allowing you to easily locate them.
We've added location names to allow you to identify streams with more convenience. By default, the PC's physical location is used, but you can also set it manually. Changing the location name would re-start the stream, which is something we will address later.
We've also added the first version of alpha channel support, which makes it possible to produce graphics remotely.
Finally, the task bar will now show if there's a new version available for download.
If you're keen to learn more, please check our FAQ page that explains how our technology works and answers some of the most popular questions.
See also