OPPS deploys Video Transport for multi-camera remote production
The Video Transport service was used to deliver high-quality, synchronized feeds of remote cameras from a venue in Kansas to the central studio in Providence, Rhode Island.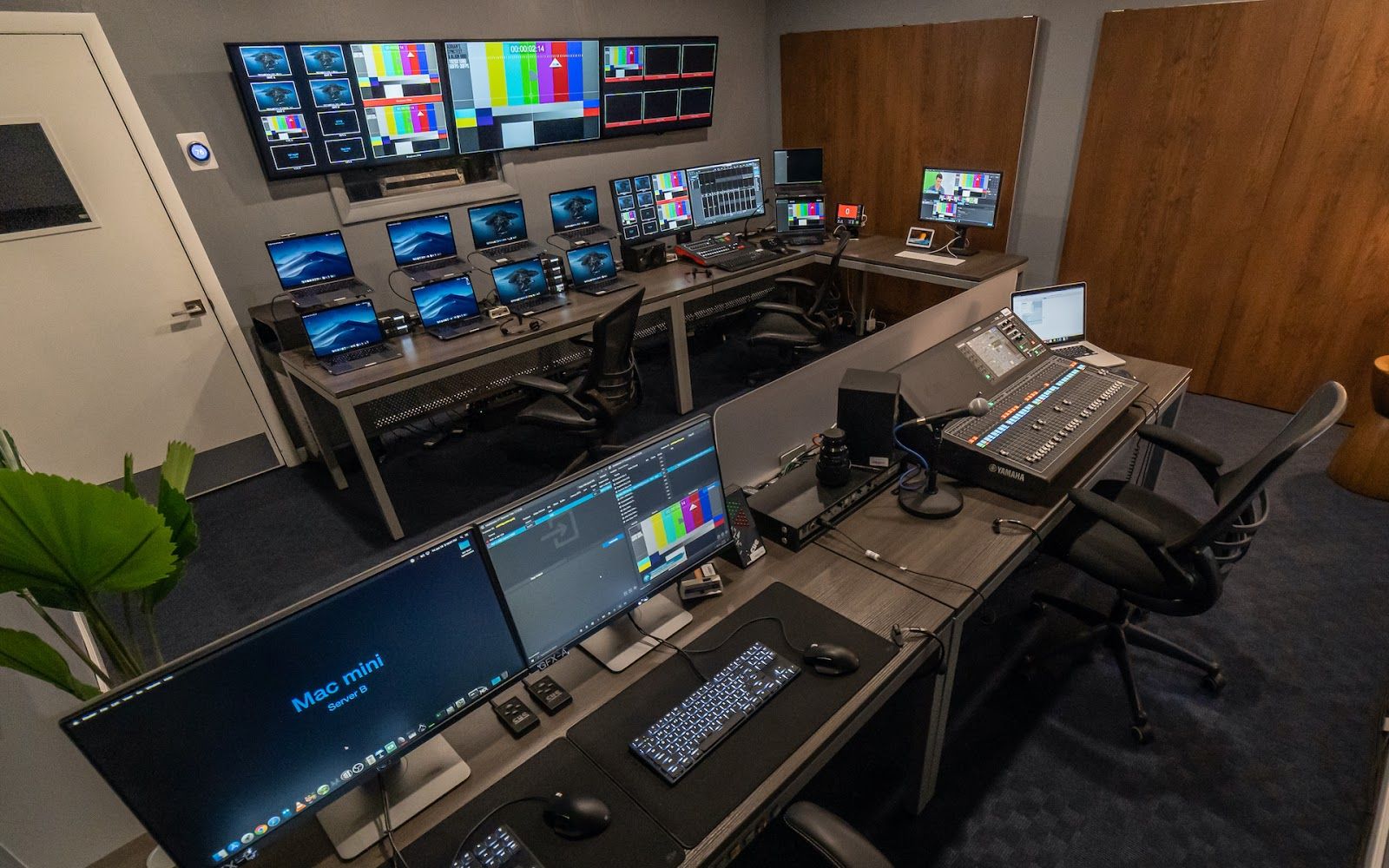 On-Point Presentation Services is a presentation technology company based in Providence, Rhode Island, servicing clients with tailored solutions for corporate events and presentations. Michael Voccola, President at OPPS, told us about a recent event where Video Transport was deployed in a remote production scenario.
OPPS was asked by their client to provide a webcast solution to support an annual leadership meeting for an aviation manufacturer in Kansas. Due to COVID travel restrictions, it was only possible to send a small crew and minimum equipment to the venue. Having already handled many remote productions out of their newly-built control room, the team was able to quickly design a solution around Medialooks Video Transport to bring this to life.
Video Transport provided the team in Rhode Island with high-quality, synchronized feeds of two remote cameras in Kansas along with additional channels sent back to Kansas to drive the talent-facing prompter monitors as well as another monitor acting as a set piece showing slides. Graphics, video rolls and even speaker timer were all run from the main control room in Providence—more than 1500 miles away from the venue.
Total round-trip video delay between these two locations was under 750ms and ran flawlessly for three days.
A Xeon-powered Dell 3930 workstation equipped with an Nvidia Quadro RTX4000 was used at the remote location to encode the video feeds from two Panasonic HE120 PTZ cameras ingested via a DeckLink Duo 2 SDI capture card. The video feeds were 1080p at 30 FPS, each was transported at 10 Mbps. Magewell's Pro Convert for NDI® to HDMI units were used to display the return feeds on monitors at the venue.
Supporting a remote event in this way would have been unreasonable in the not-too-distant past, requiring satellite or other expensive and complex technologies with higher latency, crew sizes, and cost. The simplicity of Video Transport allows more frequent utilization of remote production capabilities and we are looking forward to deploying the technology in a variety of ways across our service offerings.
See also