NewTek to ship NDI® 3.5 soon after NAB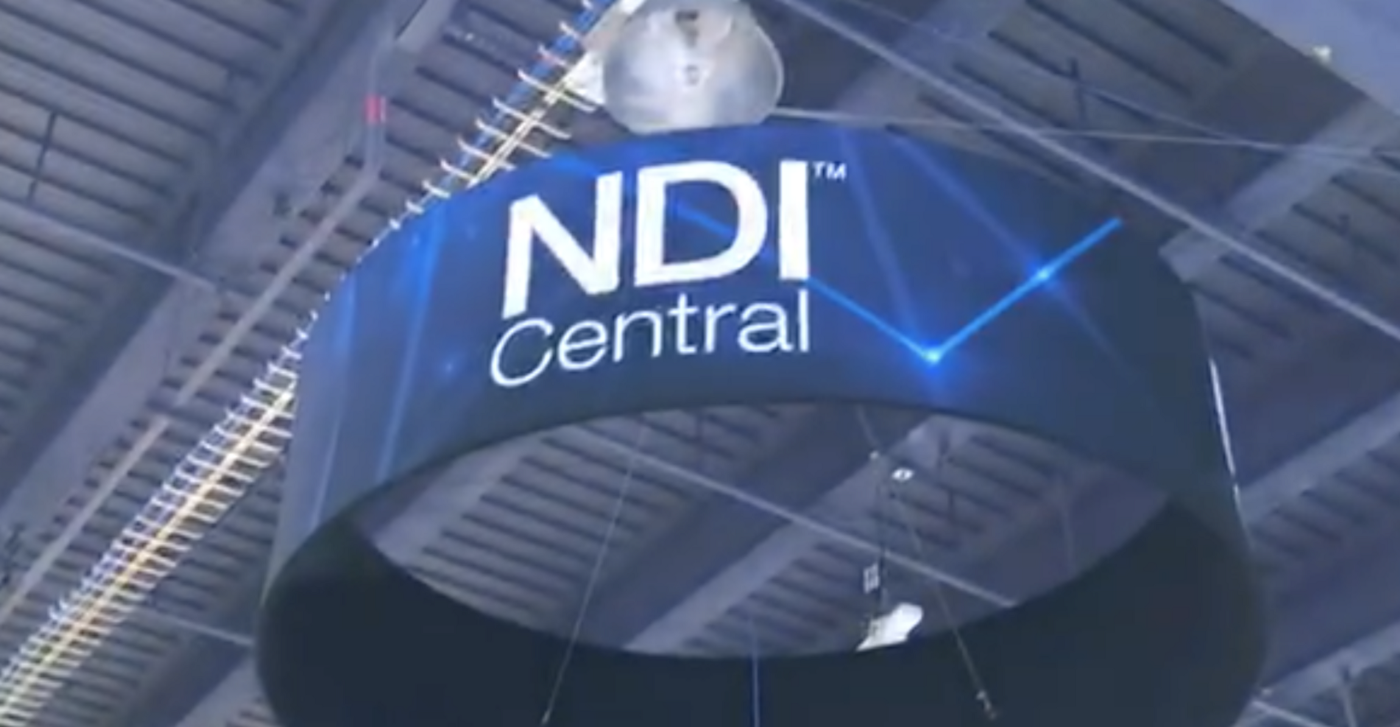 NewTek has announced in an email that a new release of its Network Device Interface is due soon after NAB Show: it looks like the 3.5 release will be packed with plenty of value.
Better networking
This release was definitely focused on making NDI more bullet-proof for large-scale deployments, which indicates NewTek's interest in this business:
NDI itself has been completely transformed 'under the hood', including truly massive optimisations to the underlying protocol to support UDP data transfer, with Forward Error Correction (for both Unicast and Multicast). What is more, NDI now automatically detects NICs, and all the possible paths between a source and a destination, in order to spread the bandwidth out across all the possible paths. This delivers much better performance in almost every case, even on high latency networks. What is more, very sophisticated internal congestion control reduces packet loss, and helps everything run on real-world networks which often employ 'less than ideal' routers or switches.
This also means that NDI is definitely no longer seen by the company as an experiment. It is a solid part of their business—both in terms of of pure function and how it is aligned with the company's vision,—so they are investing into advanced features and perfecting the product.
The figures mentioned today by Dr. Andrew Cross at the NewTek Community Event are over 5000 developers and more than 10 million users. "NDI is what happens when a software company looks at an SDI cable and goes… hey, how should this work over IP?"—he said, reflecting on NDI's adoption.—"That is what NDI is. Now, 2110 is different, it is what happens when a hardware company looks at an SDI cable and goes… hey, and he puts it over IP."
The new NDI Scan Converter
The NDI Scan Converter is an app to capture one's screen and convert it into an NDI source. The new version offers performance improvements, particularly important for games, who use the product to create their streams.
The GPU is now used to capture the screen, and handles the lion's share of color conversion, processing and NDI transmission. You can now capture all of your system's desktops in real-time, at full 60Hz and with almost no CPU usage.
Capturing includes game audio, but also allows your web cam and microphone to be used as separate sources.
NDI streams as virtual sources
NDI Virtual Input provides a way for generic apps to to "see" NDI streams even if they don't support NDI natively. This is a great step to making NDI more compatible with other systems:
Assign NDI video sources as inputs to anything that supports webcams (including Goto Meeting, Skype, Hangouts, Zoom Media, and much more!) NDI Virtual Input fully supports 1080p60 or even 4K at full frame-rate, and even allows you to modify audio levels for different application requirements.
NDI at NAB Show 2018
NewTek is hosting a special NDI Central Pavilion, booth SL5516, which is dedicated to the technology. NDI will be used in NAB Show LIVE, which is produced with Broadcast Beat.
See also