New DeckLink IP cards by Blackmagic Design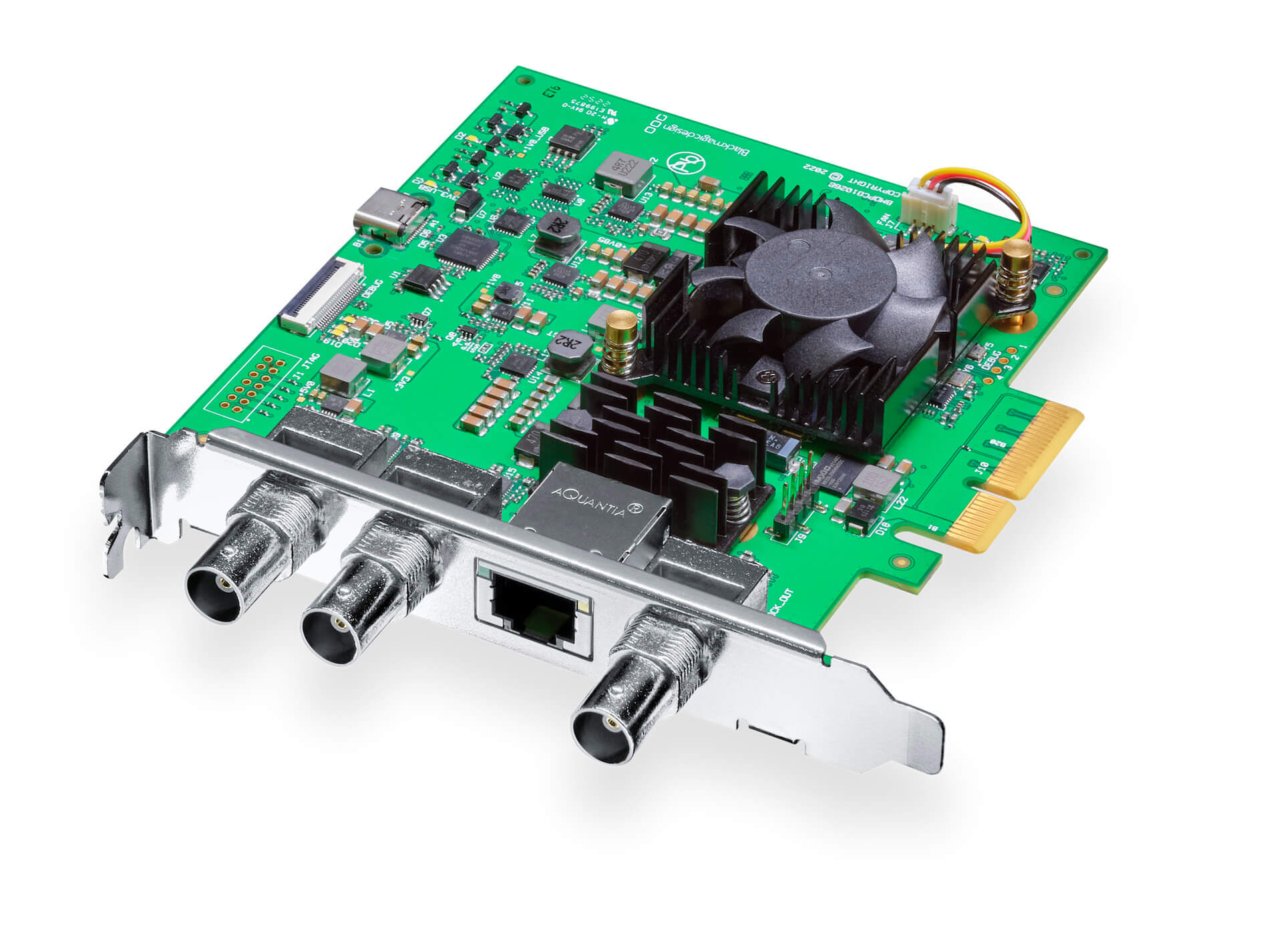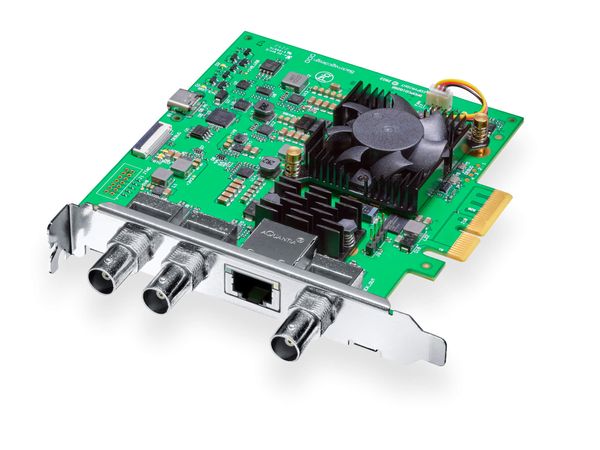 At NAB 2023 Blackmagic Design has announced a new family of PCIe cards called DeckLink IP, which capture and playback 10-bit uncompressed, broadcast-quality video directly into 2110 IP-based broadcast workflows. A beta version of the integration is already available with the Medialooks Video SDK.
The DeckLink IP family consists of three models: DeckLink IP HD, DeckLink IP HD Optical, and DeckLink IP/SDI HD. DeckLink IP cards support multiple video channels, and each channel can capture and play back simultaneously. These cards provide total IP network security, as all video is captured and played back using the DeckLink IP's frame buffers, which act as a video-based firewall that isolates the Ethernet port from anything other than video and audio.
DeckLink IP cards conform to the SMPTE ST2110 standard for IP video, which specifies the transport, synchronization, and description of video, audio, and ancillary data over managed IP networks for broadcast. They support SMPTE-2110-20 uncompressed video, SMPTE-2110-21 traffic shaping/timing, SMPTE-2110-30 audio, and SMPTE-2110-40 for ancillary data. The big advantage of SMPTE 2110 is that all video, audio, and ancillary data are transported independently over the network, and DeckLink IP supports multicast, which is an efficient way of distributing video, audio, and data from a single source to multiple destinations.
DeckLink IP connections are multi-rate, so they support all SD and HD formats. They can switch instantly to a new video standard, and support 720p, 1080i, and 1080p video standards up to 1080p60.
DeckLink IP works in the same way as other DeckLink cards, and we expect minimum changes to be needed in the code of your applications before introducing support for 2110.
The DeckLink IP family will be available in June from Blackmagic Design resellers worldwide from US$345.
See also