Video SDK: live video production products for multiCAM, France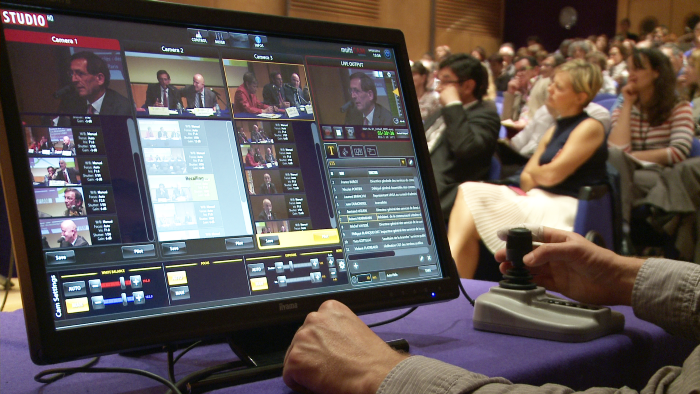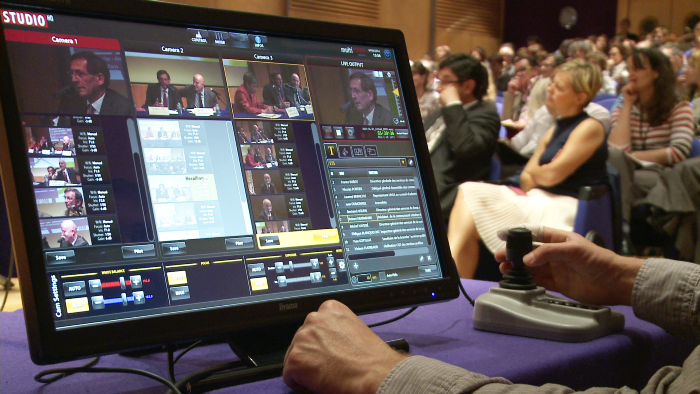 Founded in 2003, multiCAM Systems is a French company that offers video production services and builds easy-to-use video production systems shipped throughout the world. I had a conversation with co-founders Stan Walbert and Prasad Ramassamy, both of whom are now self-isolating: Prasad in his apartment in Paris and Stan in a country house out of town. Stan, who is also a world-class VJ, had his performance at the Dubai Expo cancelled, which now leaves him with more time to do marketing and product development for MultiCAM, as well as to discuss how a Medialooks Video SDK and hardware by Blackmagic Design have helped develop their business.
When Stan and Arnaud, also a co-founder, were 17 years old, they started a pirate radio and had a lot of fun broadcasting whatever they wanted. Later, with Prasad, they started a web TV channel, which eventually led them to offer video production and live streaming services to customers in France.
We started the company with the production services background. We had to record and livestream city councils at first, and we didn't find any all-in-one solution that would meet all the requirements for very low-cost and very small demands of technical crew.
Stan's team kept running into inconveniences because it had to manage a lot of different equipment, which was expensive, difficult to carry and operate.
We had to simplify the setup in order to reduce cost. We wanted to have one solution with everything in it. This way we could send minimum people with minimum training and technical knowledge. If you have a lot of different equipment, you need to make it work together, and you take the risk of failures and misconnections. As a production company we needed something simple for people to operate with less support needed.
At some point, Prasad began his own coding in order to solve this problem. Having discovered Medialooks, he found it was the easiest way to prototype a new solution, which was designed to control and to recall camera presets, have a video preview, perform switching, recording and take snapshots.
We were using manufacturer panels, something that has buttons with numbers on it. But if you look at the numbers, you don't know what is the shot behind. We wanted to develop something where we could identify a camera shot with a certain name and preview thumbnail… We didn't want to use a stack of devices and we believed that one piece of software can deliver switching, recording and streaming at the same time.
Since MultiCAM wasn't transforming an existing solution, trying to make it more user-friendly for the inexperienced user, it started from a blank page and went on to design a completely new user experience: by analyzing specific user segments and their behaviour patterns.
This approach, along with the fact that MultiCAM had their own team to provide instant feedback, led to the fact that ease of use is ingrained into the DNA of each product. A distinctive feature of the company's solutions is a touch screen interface, which is not very common in the industry.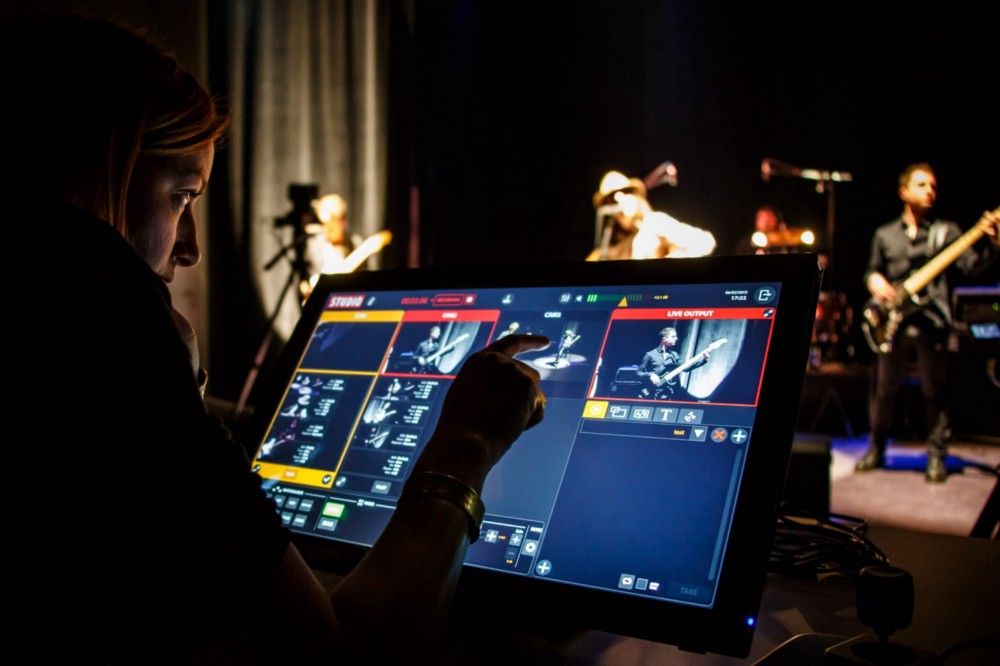 Stan clearly describes his customers as those who need to broadcast and engage online, but don't want to have a dedicated crew, technical knowledge and go through a long learning curve:
Our customers are people who want to create video but don't want to know about the process.
Today, the company serves four distinct markets, where it helps organizations produce quality content: visual radio, education, conferences and medical. Each system was designed to fit specific needs and work well within the constraints of specific environments: depending on what resources people have to manipulate the system, the product is adapted for fully-automated, semi-automated or manual operating modes.
With semi-automation, you don't control, but you influence the system.
For instance, radio stations have no budget for a team to produce their visual program, they want a fully automated solution, driven by automatic speaker detection — availability of such solutions has formed a booming trend with more and more radio stations making content available on live and on-demand platforms such as YouTube.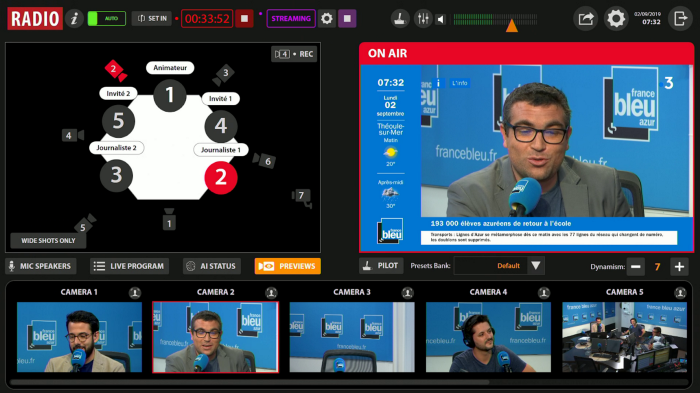 The conferencing solution is similar to that for visual radio: it is integrated with the room's audio system and reacts to the microphone activity and automatically chooses the best shot. In the e-learning solution, image tracking is used instead of audio detection: the system switches between the speaker and his PowerPoint presentation depending on where he stands, how he moves and whether he had switched to a new slide. Medical institutions use MultiCAM systems to produce video training materials, which allow them to quickly focus and highlight a specific situation.
In order to provide customers with a predictable experience, MultiCAM ships integrated ready-to-use systems equipped with up to 9 branded PTZ cameras:
We don't sell separately software and hardware because we provide full support… It's really important that we deliver the hardware as this is the guarantee of performance.
Several kinds of capture and playback cards — all from Blackmagic Design — are used for input and output. For example, a 4-camera setup would use a combination of DeckLink Quad 2 (8 SDI inputs) and the DeckLink Studio 4K (embedded audio input and audio & video output via SDI). The e-learning solution is usually a two-camera setup, so the DeckLink Duo 2 is used.
It's great that we have a choice of cards from Blackmagic to pick from depending on how many inputs and outputs we need. It's cost-effective and really versatile to combine and build the solution for every use case we provide.
MultiCAM also works with other Blackmagic devices, such as the video matrix, switchers and recorders.
As we are gaining more presence in the broadcast industry, people ask us to control existing Blackmagic equipment. Using Blackmagic's APIs is also something that we support and would like to offer. For example, you have a radio station and two studios using SDI cameras, but you can use one MultiCAM and switch from studio A to studio B, because we can ask the matrix to switch the cameras from studio A to cameras from studio B — and they can pay for one system and switch between two studios instead of buying two systems.
This partnership with Blackmagic seems to be working really well since MultiCAM's vision is cutting through the abyss between the user and heavy, expensive systems that require intensive training and maintenance.
The strategy of Blackmagic is cutting the price and offering easy-to-use technology — they changed the industry. We are partners because we share the same vision.
Finally, due to the fact that MultiCAM's software is based on a Medialooks video SDK, the team does not spend extra time integrating new cards as they become available:
You integrate new cards into the SDK very quickly and we can benefit from all the innovations from Blackmagic very fast.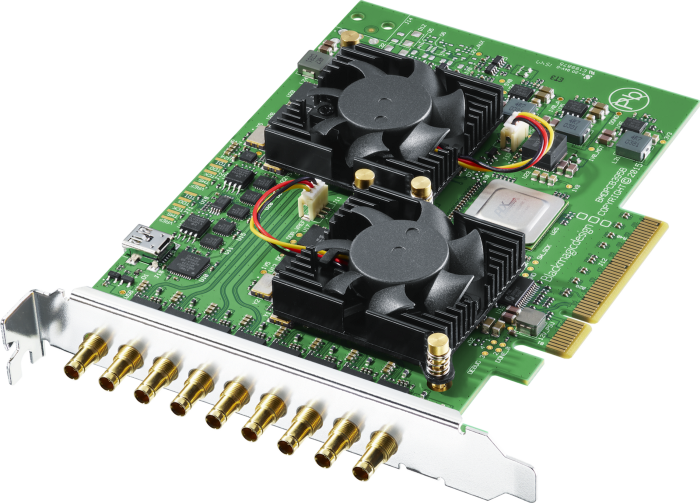 MultiCAM has been using software development kits from Medialooks since 2010, when they first decided to build a new application from scratch. Today, it is a significant part of the company's technology stack for capturing, video mixing and playback.
When Prasad started prototyping the company's video mixing solution, he was far from an expert in the field of video software development. He soon found out that with the right SDK he did not need to spend time on the core video engine and hardware integrations.
We are focused on user interface design, easy-to-use products; we think more about the feelings of the user and how they will use the product. We don't have time to develop this kind of SDK.
Stan told me that using the SDK has made their development life easier and allowed the company to focus on the product itself, which was especially important at the early stage of the company, when they had limited development resources; needed to build solutions, show it to customers and test it:
Is all about spare time for product development… When you buy pasta, it's already prepared and dried and you just have to put it in boiling water. Your main job as a cook is to create a good sauce to go with the pasta, right? Well, I don't want to prepare the pasta itself. I just want to use it as an ingredient to prepare a nice dish.
See also