A Medialooks Video SDK helps premium clients with quality assurance and disaster recovery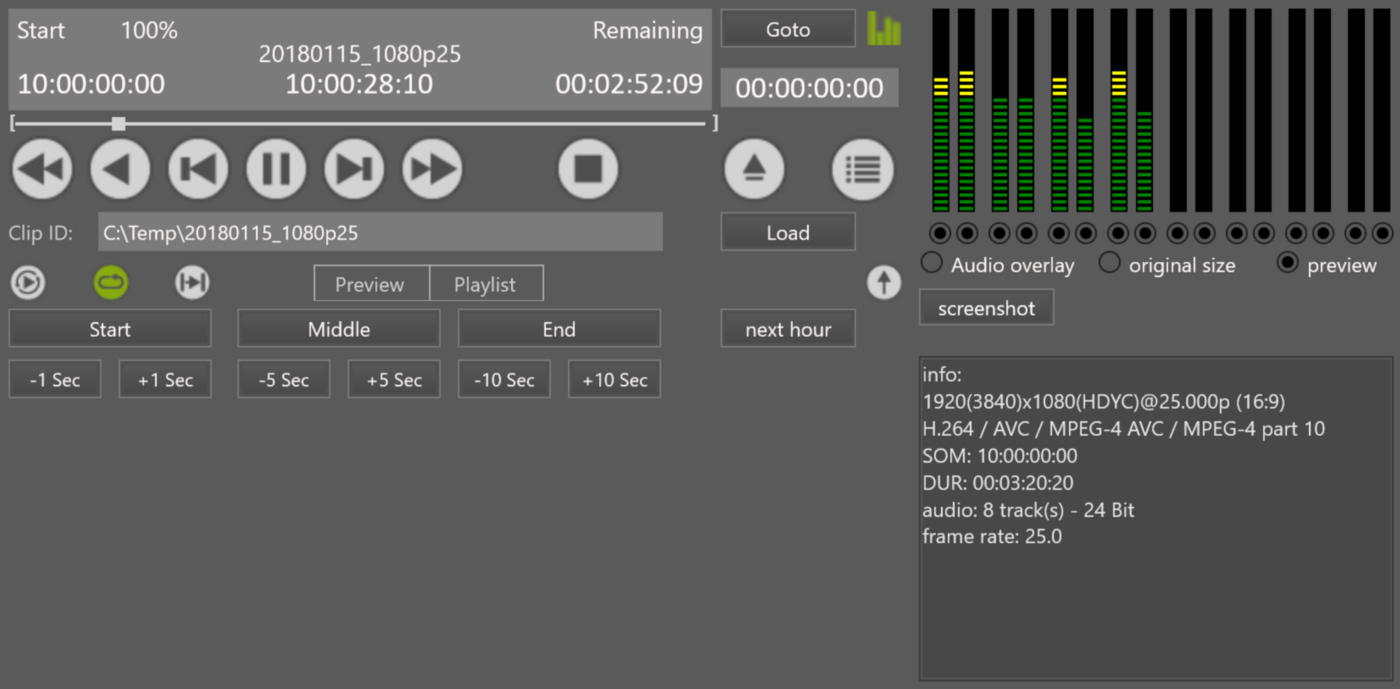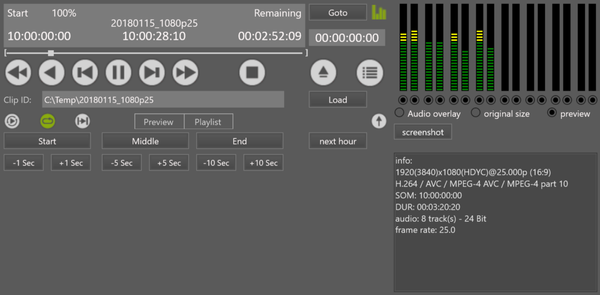 Thomas Hohenberger knows video servers. Since the mid-1990s Hohenberger has held service and support positions for some of the industry's most prominent server supply companies, including the mega manufacturer that evolved from Leitch to Harris to Imagine. But in 2011 he crossed the divide between employee and entrepreneur and started THengineering. Initially focused on developing control software for video servers, the company now provides a media player that serves as a source for quality assurance and disaster recovery applications.
Thomas recently shared his story with us, including the role that a Medialooks SDK has played in the company's solutions, and his vision for the future of THengineering.
THengineering counts Germany's largest broadcasters as its customers. Because automation drives the core of these organizations, they have many, many video servers. But what they didn't have was a mechanism in place for checking the quality of a clip long-distance; or a remedy for disaster in the event that one server (or more) malfunctioned. All those servers, but none were equipped to deal with quality assurance or disaster recovery. What they needed was a media player that could perform these functions independently of the facility's server farm.
So I thought of Medialooks. First I asked them if it was possible to build a player that could perform quality checks long distance, for example check a clip — at the start, middle and end — that was recorded in London and scheduled to playout in Munich. They said 'yes' and we built it using the Medialooks SDK, and it works brilliantly.
Using a Medialooks SDK, Hohenberger developed a player that allowed operators to check the quality of clips, even remotely — on their desktops as they prepared content to be loaded onto the server as a playlist. Broadcasters, as well as satellite facilities, can customize it to address specific needs. One broadcaster uses it as a means to check the beginning, middle and end of the material on a local monitor, merely to ensure it is the correct content. Then they load it to the server.
Another broadcaster uses it to examine 100% of the content from beginning to end. They check every single channel for audio and video quality including HDR. By using a PC with two different channels they can play content in 1080p HDR on one, and the same content as 1080i on the other. The software allows operators to compare the quality of the two side-by-side and determine acceptability for playout to air.
And a satellite network facility is using it to test content quality prior to uplinking it to its customers. The player is the same, but it is used for different purposes.
According to Hohenberger, the software not only provides reliable quality assurance, it also saves broadcasters significant amounts of money.
Servers are extremely expensive. Instead of making a capital expenditure for another server that could cost 80 to 90 thousand euros, broadcasters need only purchase an off-the-shelf PC with output cards and save themselves most of the cost.
So, while the servers are being used for playout to air, THengineering software is providing them with a far, far less expensive alternative to check the content quality before going live. Makes sense!
Hohenberger also used a Medialooks SDK to develop a disaster recovery system for broadcasters in the event of a server failure:
There is a main server, and a backup server. If one fails it's just a problem, but if they both fail it's a disaster. And it's not as unusual as you'd think. Broadcasters were losing sleep worrying about this type of scenario, so we used the Medialooks SDK and came up with a solution.
The servers function as the main source with the THengineering software running in parallel. In case of a disaster, the playout function automatically switches to Hohenberger's player which has the capability to retrieve content from the network drive and get it on air. It's not the same content, but it doesn't leave screens blank.
Hohenberger says he initially looked into alternatives, but the Medialooks MPlatform SDK won him over for many reasons. First, the learning process of the Medialooks SDK was easy for him. He noted that the samples included with the SDK were "brilliant and simple". It only took him a few days to build the first viable single click player version. After about six months he used it to upgrade to the playlist version in less than two days. It allowed him to save time on developing a product that became the foundation of his business.
Frame accuracy was also a major factor:
For broadcasters in Germany frame accuracy is always the biggest part and Medialooks gave that capability to me. It was a differentiating point why I selected the SDK, that along with the huge amount of codecs that came with it.
He also noted that it's easy to update the product continuously. Overall, Hohenberger says that the SDK not only met his expectations, it exceeded them.
My expectations were simply to have frame accuracy when checking through clip positions. What I didn't expect was to be able to build in the playlist feature and produce a player like a video server. That was way more than I expected. It's really a wonderful part of the software.
When asked about the biggest challenges in the future of the industry, Hohenberger said instantly that it was network playback.
Nowadays every broadcaster is simple and straightforward. You have your SDI player and you have your video server. The next big change will come when 1080p goes to network playback because there is no single media server and video servers will be hosted in the cloud.
Hohenberger has big plans for the future of THengineering. He's currently working exclusively in Germany, but broadcasters in other countries are hearing about his brilliantly engineered, reliable and useful solutions. He says the company is on the cusp of a huge growth period, and his next targets are Austria and Denmark, but he's open to other countries as well.
See also