Medialooks adds support for I/O manufacturer DekTec
Broadcast Asia 2016, Singapore — June 1, 2016 — Medialooks today announced official support for Dutch I/O hardware manufacturer DekTec.
DekTec has been providing broadcast customers with PCI cards, USB devices, network appliances and software for more than 15 years. The company's hardware is designed for professional 24/7 applications and supports are wide range of video interfaces including RF, IP, SDI and ASI.
"Video creators and distributors can now make solutions wrapped around the Medialooks software environment and DekTec hardware," — says Stephane Billat, GM at DekTec America. "These systems are not only for the broadcast industry but also for medical, digital signage and military markets as well, or any area, where video is created and distributed. The integration of DekTec cards with Medialooks enables end users to create powerful applications using off-the-shelf PC platforms."
"DekTec produces what are definitely the most solid products physically. I'd say they are the iPhones of the video cards marketplace," — says Andrey Okunev, Medialooks CEO. "Every board is crafted as if it will not be hidden inside a box with a motherboard. And, DekTec offers many ways to transmit video: we started with adding SDI support, but we plan to add ASI and probably other options later."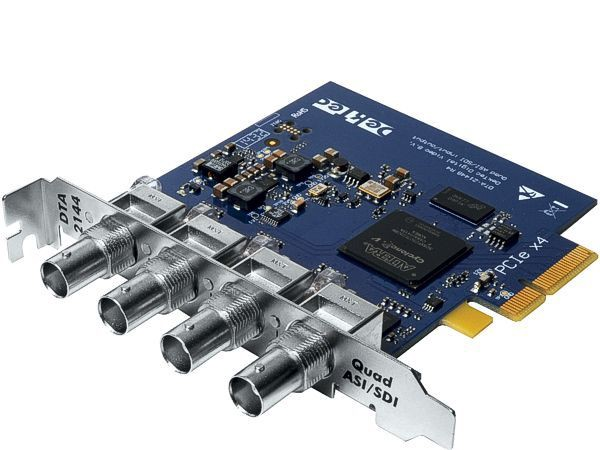 Medialooks, founded in 2005, provides broadcast customers with software development kits — MPlatform and MFormats — to quickly build playout automation, virtual studio and video capture solutions. Customers include RUSHWORKS, Multicam Systems, PlayBox Technology, Arvato Systems, Masterplay, Etere, Axel Technology, Xeus Media, HARDATA and Wolftech Broadcast Solutions.