Video SDK: powering Axel Technology's TV business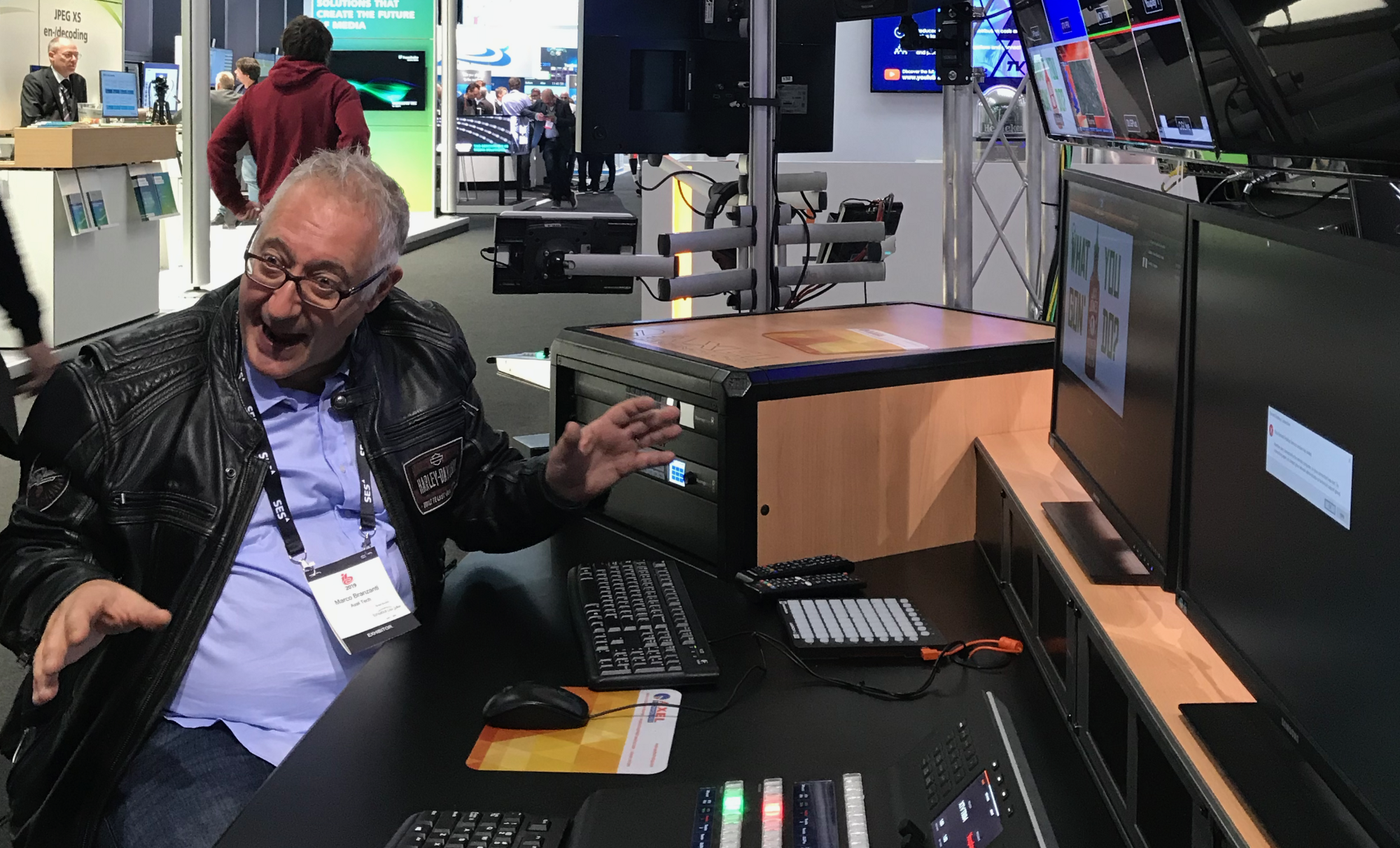 Marco Branzanti, now CTO at Axel Technology, was one of our very early customers—dating back to even before we were known as Medialooks. Being extremely helpful in suggesting features and providing qualitative feedback, Marco has successfully used MPlatform to build a range of software solutions for TV automation, which is now a solid part of Axel's product portfolio.
One of my first meetings with Marco was at his company's dinner during my first trip to IBC—which now seems like ages ago. Being new to the show, I didn't have much to do after hours, so I took long walks around the city almost every night. I stayed a bridge away from the Hermitage and acquired a skill of finding my way to Rembrandplein from wherever I was.
We've finally arranged some time to speak with Marco about his products and experience with our software development kits.
A passion for video
Marco became involved with video at a regional TV station that his family started in 1976 in Cesenatico—a small port town near Rimini. Although quite successful, the company was "budget-aware", so Marco had to come up with technical solutions in order to save money, which eventually led to developing automation systems and a partnership with Axel Technology, who were distributing Marco's solutions under their brand. In 2003 the family decided to sell the station, and Marco joined Axel to continue his R&D and coordinate the development of new products.
For me it's a passion, so I stayed in the business and started working for Axel.
Axel Technology, founded in 1996 in Bologna, Italy, provides radio and TV automation solutions to customers in over 120 countries, including RAI, TDF, ARD, RTS, RTVE, CNN and NBC. Part of the company's business is manufacturing hardware products—such as telephone hybrids and audio consoles, the other is developing software for radio and TV and, finally, there's the systems integration business: delivering turnkey projects such as OB vans, TV and radio stations complete with cameras, microphones, furniture and display equipment.
Some of the video products developed by Marco and his team are capable of generating cash on their own; others are used as building blocks in projects.
Axel was one of the first on the market to come out with a production player—a tool that handles multi-channel playout and capture during live production. YouPlay, which you can find in production studios at TV stations, provides a video feed (such as loops and animations) for the vision mixer or video wall. It will also record multiple camera feeds for later use in an NLE for post-production or even for instant replay (where it makes use of MPlatform's growing files playback feature).
It had success because the GUI was oriented for the ease of use and that's what they appreciated. They appreciated the fact that they did not struggle to pass from a box to a mouse.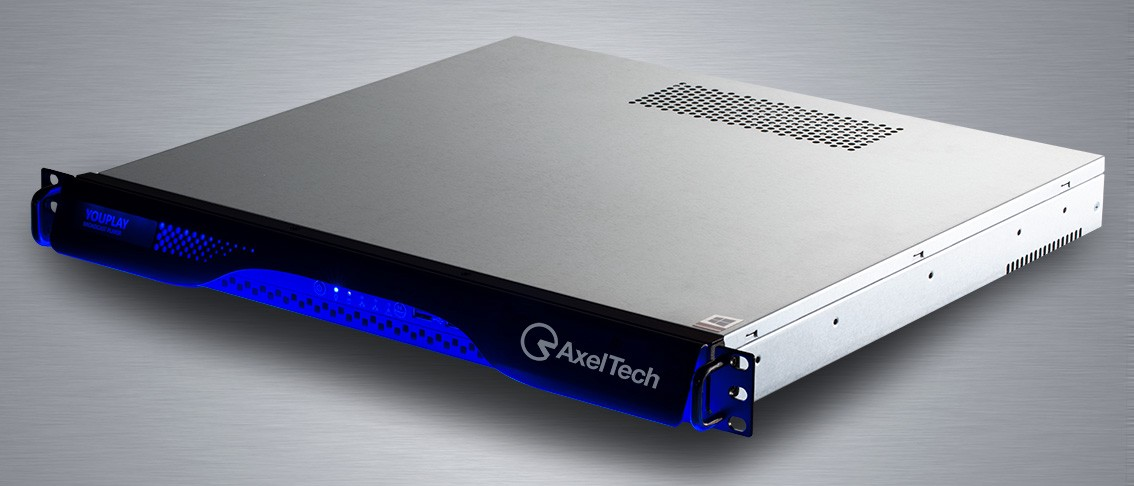 XTV Suite offers 13 applications for TV automation, including XPlayout, XIngest, XScheduler—a complete set of tools to manage video capture, scheduling and playout 24/7. DLG Plus is an advanced logo generation and channel branding solution with a GUI that does not require a trained engineer to operate it. It renders crawls, tickers and rolls from dynamic sources with broadcast quality.
Serving both the audio and video markets, Axel is well aware of the fact that radio stations are beginning to produce more video content:
A radio station is more aware of what we call cross-platform promotion: a radio station will have a better web site than a TV station, it will use social media in a better way to get engagement from their users, and is more aware of new medias that can help them achieve the cross promotion.
In response to this observation, Axel developed VJPro, which automatically generates broadcast quality TV output adjacent to the radio content—be it video clips that match the ones on air or shots of guests at a talk show produced automatically with PTZ cameras.
When WebRTC became available, Marco provided a low latency solution for a horse race that needed to display remotely produced content on big screens at the stadium.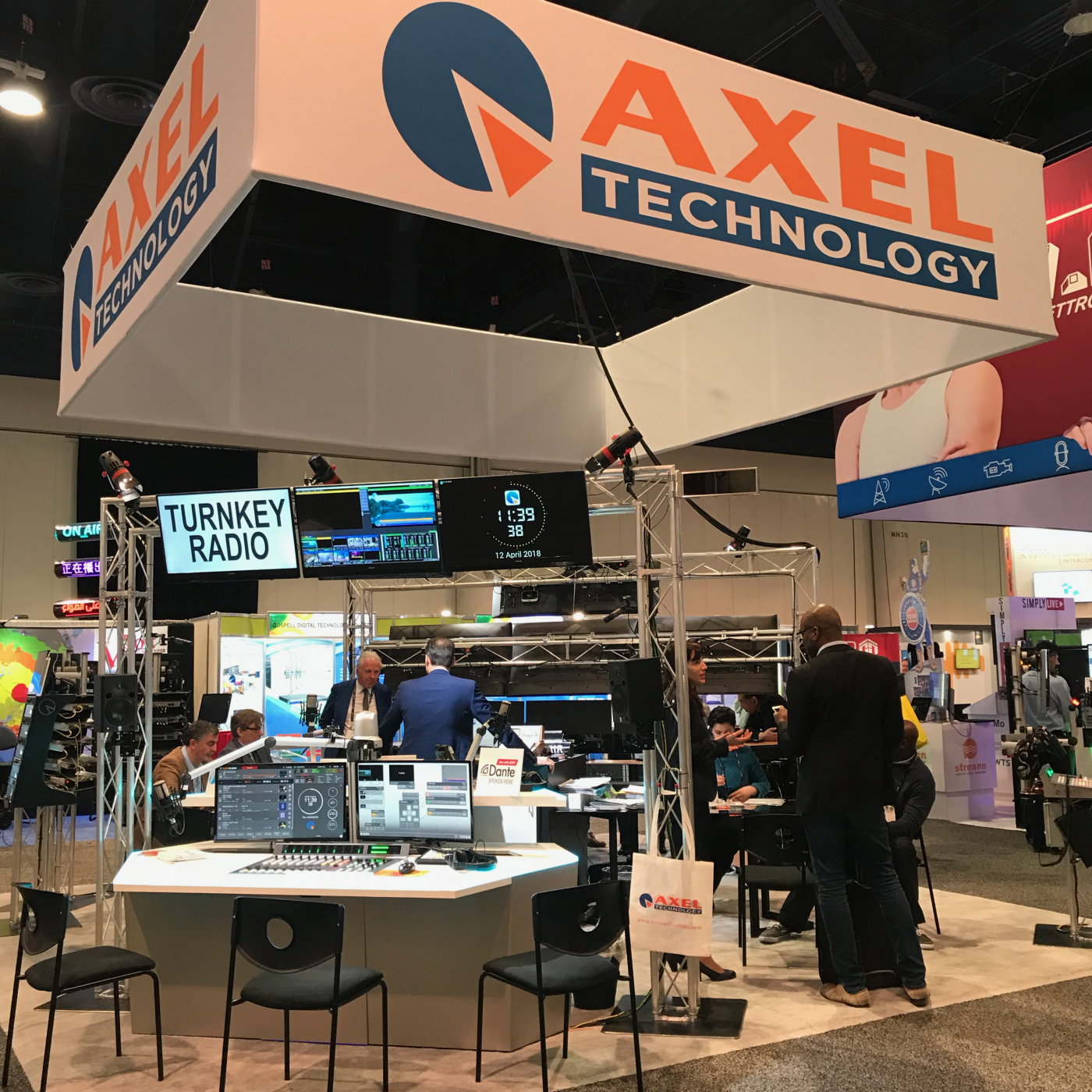 Buying the engines
Marco's early products were based on DirectShow with certain filters licensed from Medialooks in order to compensate for missing features—notably the MultiGraph DirectShow filter, which solved the problem of switching files in a multi-format playout.
I had to start with the automation from scratch: everything had to go on air from the hard disk. We started using Microsoft's DirectShow technology, which needed some tweaks to build an automation solution. That's when I found your company.
As our products evolved and as the market was asking for new features, Marco moved away from DirectShow and eventually deployed MPlatform, which now provides playback, capture, streaming, graphics, captions and other capabilities to Axel's TV software.
It's a little bit like Mexican cuisine… I know a guy, who has a Mexican restaurant in Milan, a friend of mine. And he tells me it is the easiest thing in the world: all the plates on the menu are different combinations of the same ingredients. MPlatform, once you have the knowledge, is a little like that: you have the writer, the mixer, the playout, the file and CG, which is like parsley—and according to how you mix them together, that's how you get your product out.
Our product allowed Marco to add a lot of "secondary" features, which were necessary for the company to expand its market. It also helped create a lot of experimental products, or ones that acted as "glue" within workflows.
I've done them because with MPlatform it's fast an easy… MPlatform is everywhere, and we've learned to use it in different ways. Our purpose is to try to find a market, a need and develop an application that we can add to our range of products.
Marco compares his approach to a racing team that buys engines instead of developing its own; it allows his team to focus on the needs of the market, on customer acquisition and support. When struggling with the competition, he doesn't need to spend time on the engine and can concentrate on what is most important in order to stand out.
I have a rock-solid engine, a lot of features… It is also made by people who know video—that's probably the most important thing. Video has timecode, interlacing, frame rate, multi-channel audio, it has certain specifics that normal PC developers do not understand. You are video guys, and that's what I expect from you.
See also