Red Square finds ways to cut costs with Video Transport
>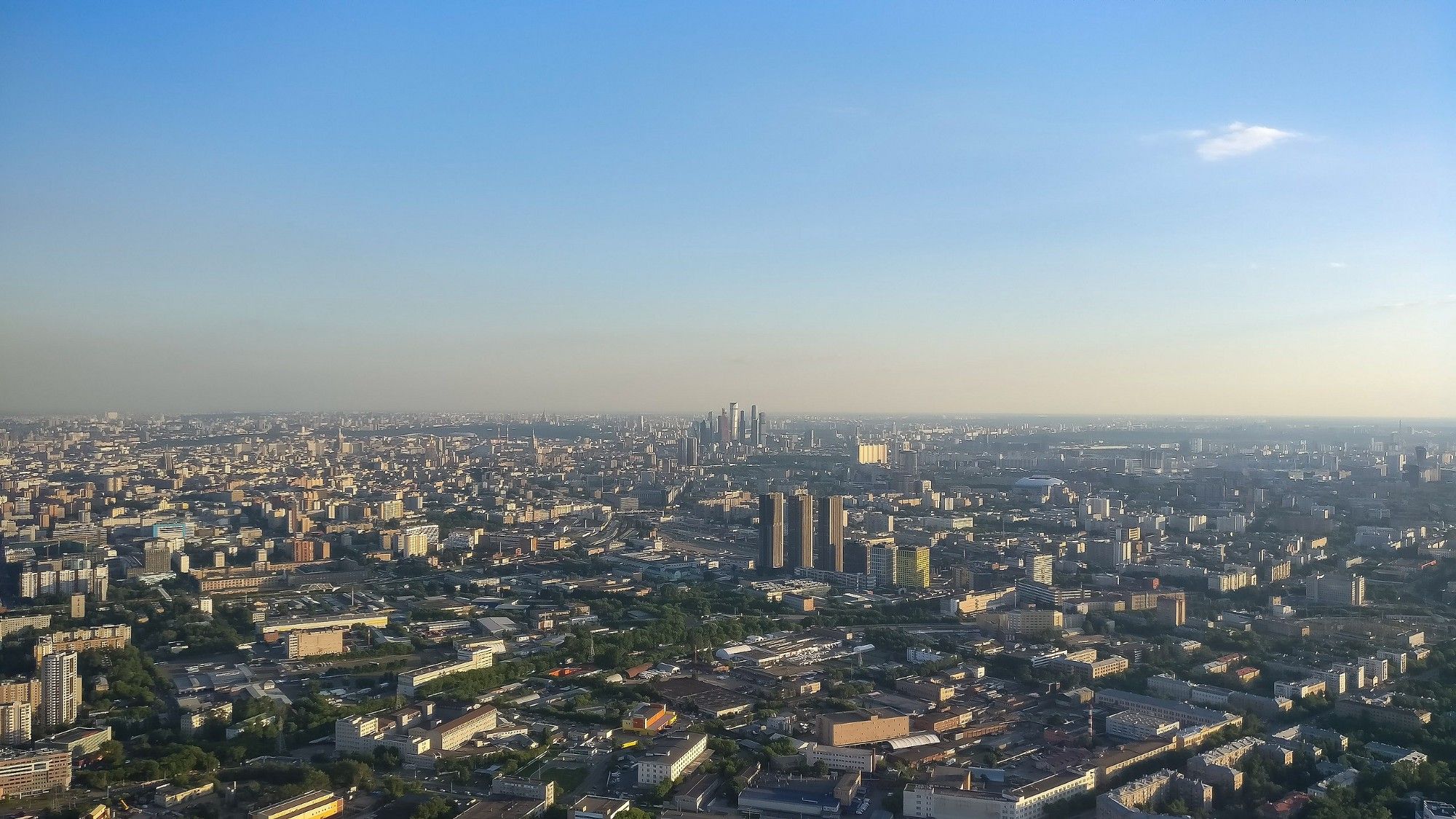 Red Square is one of Russia's largest video production companies—producing TV shows, series, documentaries and feature films for the country's most prominent television customers.
We sat down to have a conversation with Boris Polyak, who leads the post-production department at Red Square and spends most of his time discovering and implementing computer technologies into the company's content creation process.
Having started his career at Red Square as an external consultant, Boris has always been an early adopter of affordable computer technology:
Computers are the cheapest thing out there. Generic computers plus software are always more flexible and affordable than any specialized solution. This is very important when deployed at scale. If we can do something 10 times cheaper, it improves both profit and quality: the simpler a solution is, the easier it is to work with it.
With expensive solutions—specifically because they are expensive—there's always limited availability of trained personnel. Whenever a business case does not require a specific technology or product to be used, it is always simpler and cheaper to use generic PC technology.
This is how we always select technology for our department: we have no tools that lock us in with a specific vendor telling us how things should be done.
Naturally, Medialooks Video Transport fits into this approach quite well:
We use it with generic hardware, such as laptops, and you guys have a very simple licensing plan.
Boris recalls how he found out about Video Transport at our booth at IBC in Amsterdam:
Every time I find out about something new, in about a month or so someone comes in and says, hey, there's this task… And I'm like, check this out! And this happens time after time — exactly as it happened with Video Transport. I spoke to you guys at the booth and said to myself, this looks cool. And in two months we were already using it.
The first time Boris used VT was for the Jazz at the Speed of Light session — the grand finale of the annual Koktebel Jazz Party, where festival participants perform together with jazz musicians located abroad via a direct video link.
The musicians on stage tune into the audio feed received from the remote band, which creates the impression of the two bands jamming together. It looks magical.
Dejero's bonding solution, which was used previously, provided a 15–20 seconds delay. With Video Transport, the round trip time was 900 ms—the bands could speak to each other as if they were on telephone.
Although Dejero provides hardware designed specifically for open-air events, the overall cost of renting, configuring and using it is much higher as with the Video Transport software:
For us, it was 20 times less expensive than Dejero. Instead of a heavy box I only carried around a laptop. My back doesn't have a price, but still…
Another use case that Boris wants to try is due to the fact that Red Square doesn't operate permanent studios—production is done in several studios around Moscow, which are used when needed. The process involves physically delivering hard drives with footage to the post-production facility, which is the most cost-effective way to do that.
In certain cases, however, this is not fast enough: such as when an edited version of a live show has be aired next morning in the eastern part of the country. Having a proxy version of the content in the production room one hour earlier would give the editor more time to prepare the non-live version of the show (specifically, remove all mentions of voting in the titles):
What we want to do is use VT to record via the public internet and see if we can speed up the process by starting post-production earlier via the proxy content. Video Transport is very accurate in terms of timecode. This is just great. It's better than any other system I've tried.
Another reason to have an instant copy of the feed in the production room is that some show producers occasionally need to quickly export a song or dance that went live several minutes ago—for instance, to upload to social media. The current setup literally requires to stop the production process, extract the content and resume again.
It's hard to estimate, but this will definitely save us around a $1000 on every event like this.
In addition to quality, cost and ease of use were very important factors:
Your competition is hardware rentals, which goes at a different pricing level and, although not too difficult, it still takes time to learn your way around it. Video Transport, on the other hand, is very easy to use. It took us 10 minutes to be up and running the first time we tried the software. It just worked. With no ports configured or anything.
His experience with Video Transport has proven the belief that modular systems are more efficient because they are more universal. Boris concludes:
This experience fits 100% my understanding how you can build your solutions from modular tools. It's just amazing. I have more emotions about it than logic. I like it very much!
See also